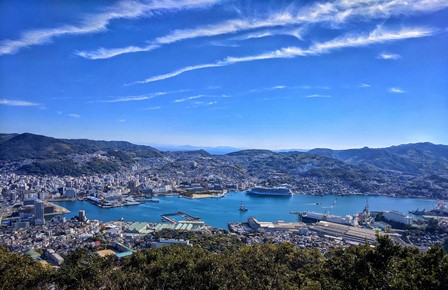 Website: https://www.pref.nagasaki.jp/
Overview
Area : 4,105㎢
Population : 1.4 million
Climate : Oceanic Climate, 17.5℃ on average
At a Glance
Nagasaki Prefecture is located in the northwest part of the island of Kyushu in Japan.
It was first introduced to Western culture during the Edo Period in Japan and became a gateway for overseas exchanges. It also created an independent culture called Wakaran, in which Japanese, Chinese and Western aspects blended together and has increasingly attracted inbound travelers with its differentiated cultural approach.
Nagasaki has maintained a close relationship with Busan by proceeding with exchanges within youth, tourism, fisheries and environmental areas since 1992 through city, province, prefecture exchange programs in Korea and Japan.
The Prefecture is a very attractive place where beautiful scenery and exotic sentiment is well harmonized with well-known tourist attractions like Huis Ten Bosch, Tsushima.