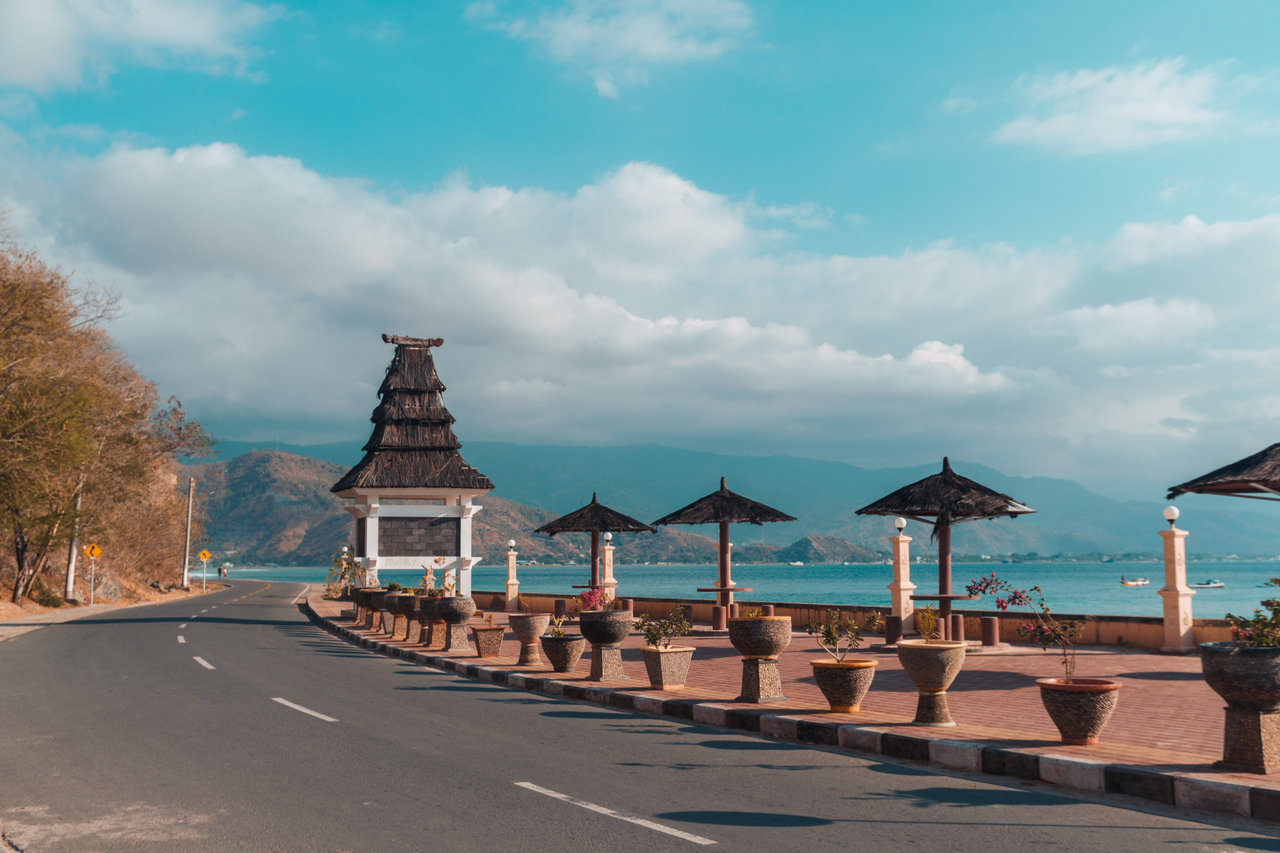 Overview
Mayor: H.E. Guilermina Filomena Saldanha Rieiro
Location: Northeast Timor Island, Southeast Asia (the capital and largest city of East Timor)
Population: 324,000
Area: 364.12㎢ (As of 2022)
Climate: Tropical monsoon climate (Annual average temperature: 29℃)
Administrative Districts: 5 administrative posts and 31 Sucos (villages)
Language: Tetun Dili language, Portuguese, and Indonesian language
Time Zone: Same as Korea (UTC+09:00 (TLT))
Trade: $69.18 million (As of 2022, KITA) - Exports: $2.04 million, Imports: $67.14 million
Others: Major port city and commercial center of East Timor; From 1999-2003, Korea dispatched the 'evergreen unit' to East Timor.
Ministry: Ministério da Administração Estatal
Address: Rua 20 de Maio, nº43, Dili, Timor-Leste
Tel.: +670-333-9077
E-mail: portalmunicipal.mae@gmail.com
At a Glance
Dili (Tetun language: Dili, Portuguese: Díli) is the capital and largest city of East Timor.
Dili, located on the easternmost corner of Lesser Sunda Islands and the northern coast of Timor Island, was built as part of a Portuguese colony in 1520. The city's total population is 320,000.
Dili is a major port city and the commercial center of East Timor
Dili municipality is home to the President Nicolau Lobato International Airport, named after Nicolau dos Reis Lobato (leader of independence movement of East Timor). The airport is used for both commercial and military purposes.
Dili Municipality (located 8°34′S 125°35′E) is home to the nation's capital city of Dili. On May 25, 2023, Busan (Mayor PARK Heong-joon) and Dili (Mayor Guilermina Filomena Saldanha Rieiro) signed a Friendship City Agreement.