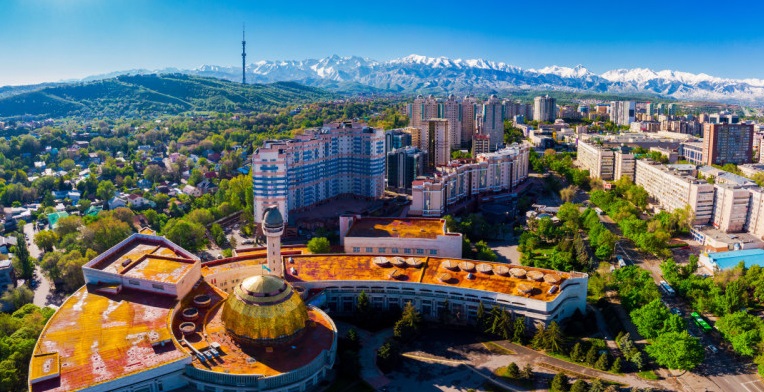 Overview
Location: Southeastern region, Kazakhstan (borders with Kyrgyzstan and China)
Population: 1,980,000
Area: 682㎢
Climate: Humid continental climate (Annual average temperature: 10℃)
Department

Address: Almaty, Abylai Khan 74A Avenue / smi@aa.kz
Phone : +7 (727) 271-65-56, +7 (727) 338 33 88
At a Glance
Almaty is a city which belongs to the Almaty Region, located in the southeastern area of Kazakhstan. The city is close to the country's borders with Kyrgyzstan and China, and situated at the foot of Tian Shan mountain. The city name, 'Almaty' means the 'city of apple trees.' The name is derived from the city environment, which enjoys relatively mild temperatures and possesses different types of apple trees. Almaty was the capital city of Kazakhstan before the capital relocated to Astana.
Until today, Almaty enjoys its status as the largest city and commercial center of Kazakhstan, accounting for 20% of national GDP. Almaty has established sister city relations with Korean cities, including Busan and Daegu, as well as international cities, such as Moscow (Russia), Rennes (France), and Ürümqi (China).
On September 14, 2022, Busan Vice Mayor for Economic Affairs LEE Seong-kweun and Almaty Vice Mayor Alisher Abdykadyrov signed a Friendship City Agreement between the two cities.