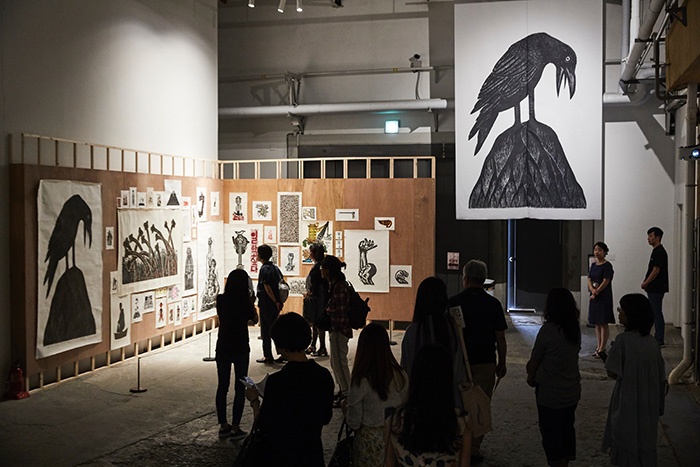 F1963's Sukcheon Hall, which opened on December 30, 2017, is a place that generates much attention, as it is considered a successful case of private-public cooperation that transformed the building from a steel wire producing plant to a cultural space.
The Busan Cultural Foundation is holding a special exhibition as part of the curation program during the second half of the year at Sukcheon Hall, under the theme, "Steel-Being,"​ which reflects the identity of the time and space of F1963. The exhibition aims to re-discover the historical and social significance of steel through the relationships between humans and nature.
○ Period: September 1 - October 21, 2018
(Closed every Monday and during Chuseok Holidays from September 23 - 25)
○ Venue: Sukcheon Hall, F1963
○ Admission: Free
○ Opening Hours: 10:00 a.m. – 6:00 p.m.
○ Hosted by: Kiswire, Busan Metropolitan City
○ Organized by: Busan Cultural Foundation
○ Website: http://www.f1963.org/en/?c=art&s=1&syear=2018&gp=1&gbn=viewok&ix=119
○ For more info.: (051)754-0432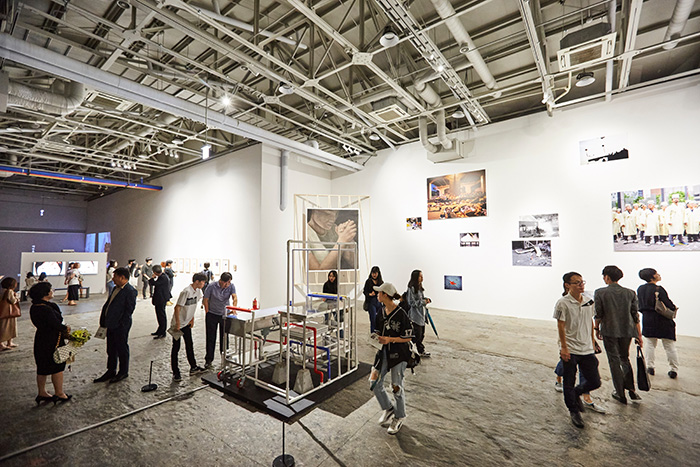 Curator Kim Hyoyoung, Shin Yanghee
Artist
​Section 1 - Kang Mingi, Gim Ikhyun, No Sooncheon, Seo Pyoungjoo, Song Kicheol, Yangachi, Eom Jeongwon, Leehaiminsun, Joo Yongseong, Choi Suhwan
Section 2 - Kang Taehun, Kim Sejin, Kim Jeongkeun, Park Kyungkun, Son Hyekyung, Yang Yooyun, Yang Junguk, Youn Kibaik, Lee Yunyop, Lee Heyjin, Jun Bokyung, Hon Jinhwon
How to get to F1963
- Address: 20, Gurak-ro 123, Suyeong-gu, Busan
- How to get there: Get off at Suyeong Station (Metro line 2) and go out Exit 5. Take bus No. 54 and get off at the KISWIRE bus stop. Or get off at Mangmi Station (Metro line 3) and go out Exit 2. Transfer to neighborhood/village bus No. 2 and get off at the Sanjeong Apartment bus stop.