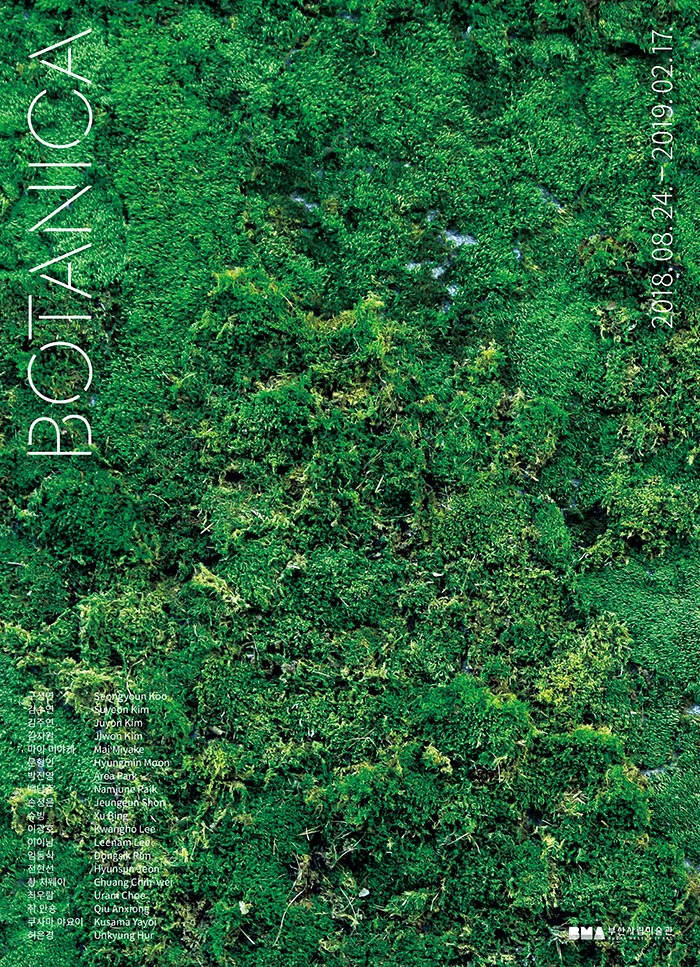 ○ Period: August 24, 2018 - February 17, 2019
○ Venue: Busan Museum of Art
○ Hours of Operation:
Tue, Wed, Thu and Sun 10 a.m. – 6 p.m.
Fri, Sat 10 a.m. – 9 p.m.
(Closed every Monday and January 1)
○ Free admission
○ For more info.: (051)740-4247
○ Website:
http://art.busan.go.kr/eng/03_display/display02.jsp?amode=view&id=201808211354189357
Today, East Asia is home to many giant metropolises that embody the contemporary conditions of the region, which has been completely reshaped by rapid industrialization and urbanization over the past half-century. But even among these countries, Korea stands out for the astonishing speed of its development. One of East Asia's most dynamic urban centers is Busan (home of the Busan Museum of Art), which experienced industrialization at an unprecedented rate. As a result of this transformation, cities like Busan, which once prioritized harmony with nature, are now dominated by artificial structures and elements. The East Asian worldview is based on ecology, in which there is no separation between people and nature. Based on the sublimity of the global ecosystem as a massive interactive network of life, these ontological reflections necessitate the recognition that every living thing—not only humans—is an autonomous subject. This perception permeates the works of contemporary artists of East Asia. Projecting these thoughts onto plants, the artists of the Botanica exhibition express their deep concern that the ecosystem is being destroyed by human desire. In order to rebuild our connection with the natural world, we must find ways to translate the traditional Asian concept of ecology, emphasizing symbiosis and reconciliation, into contemporary language. Otherwise, we may soon find ourselves trapped in a digital simulacra, where trees, birds, flowers, and insects have been replaced by edited images. This exhibition was organized to investigate how contemporary artists of Korea, Japan, China, and Taiwan have dealt with nature and plants in their works. Demonstrating their impressive acumen for nature, the participating artists use their innovative works to explore the illusions and fantasies fueled by human desire, the ways in which nature has been modified by human intervention, and the contemporary perspective of nature in Asia and the world. Through the astute eyes of these artists, this exhibition seeks to inspire new thoughts and deliberations on the evolving ecology of Asia, an endlessly complex issue that urgently demands our attention.
Artists
Seongyoun Koo
Suyeon Kim
Juyon Kim
Jiwon Kim
Mai Miyake
Hyungmin Moon
Area park
Namjune Paik
Jeungeun Shon
Xu Bing
Kwangho Lee
Leenam Lee
Dongsik Rim
Hyunsun Jeon
Chuang Chih-wei
Uram Choe
Qiu Anxiong
Kusama Yayoi
Unkyung Hur