Views
Becoming the country's cultural nerve center
As the famed second largest Korean city, Busan has diverse infrastructures. There are countless places to enjoy art and culture, such as art museums and theaters downtown that harmonize with the citywide natural elements like the mountains and oceans. Not only do local facilities implore this, but many festivals and events are held in Busan, including the September Busan Biennale 2022. Let's explore Busan, the "cultural city."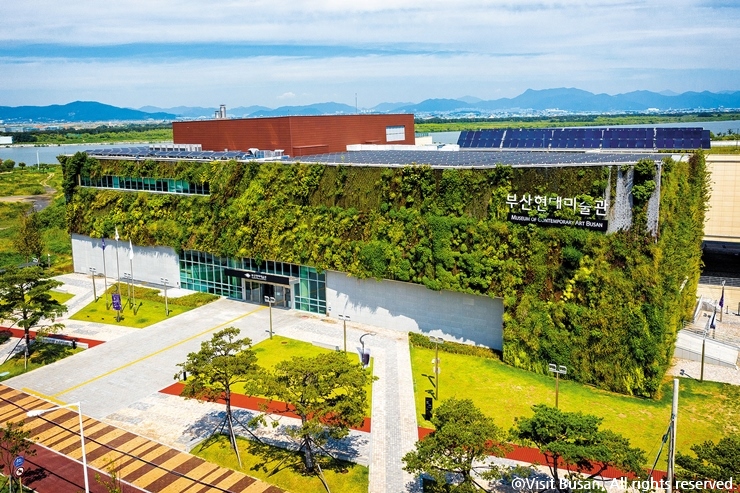 The ivy-covered three-floor Museum of Contemporary Art Busan opened in 2018 and is located on Eulsukdo Island.

Busan Biennale 2022
Busan Biennale 2022 is a biennial contemporary and visual art show held from Sept. 3 to Nov. 6 at the Museum of Contemporary Art Busan, Pier 1 of Busan Port, Yeongdo and Choryang. Since 1998, it has been held biennially as an international art show that integrates a contemporary art exhibition, a sculpture symposium and a sea art festival, the only place in the world where this is possible.
Over 60 teams of artists from 26 countries will participate. The event's theme is "WE, ON THE RISING WAVE." The "wave" indicates people who are induced into Busan culture and pushed out after various circumstances such as modern times, turbulent history, interaction with the world or uneven terrain. The artwork portrays local stories of migrant workers, women, urban ecosystems, technological change and spatiality.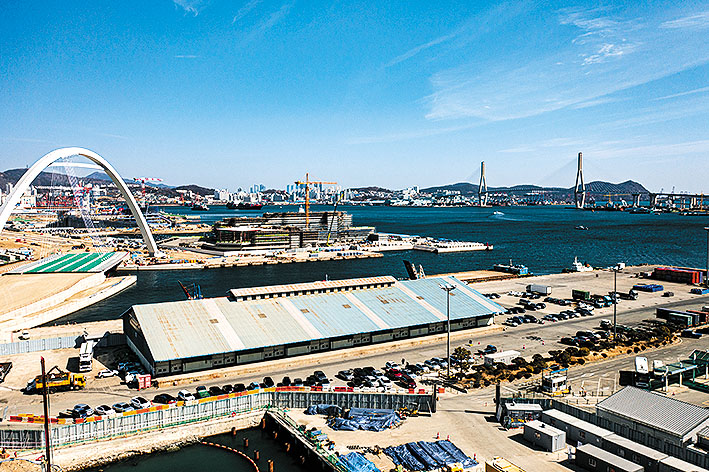 Pier 1 of Busan Port.

At the art show, Pier 1 of Busan Port will be revealed to the public for the first time. They will host a variety of installations, such as the piece by Malaysian artist Chong Kim Chiew, which will be featured as maps on pieces of tent fabric. Additionally, a piece by Irish artist Eoghan Ryan, who drew inspiration from Gunter Grass's novel "The Tin Drum" is on display. Every Thursday to Sunday evening during the festival, a display in Yeongdo is transformed into an outdoor theater, where documentary films about Busan will play.

Choryang.

The Yeongdo and Choryang exhibitions are free. A ticket for the Museum of Contemporary Art Busan and Busan Port exhibits is 12,000 won and includes one visit to both. Additional information can be found on the 65-day event's official website (busanbiennale.org).

Millac the Market in Suyeong

Citywide cultural infrastructure
Busan has a variety of cultural spots from museums to cultural complexes. Most locations include English services and customer service.

The Busan Museum (museum.busan.go.kr/busan) provides visitors with a chance to look back into the city's history. For those who are interested in science or art, there are some local spots like Busan National Science Center (sciport.or.kr), Busan Marine Natural History Museum (busan.go.kr/sea), Korea National Maritime Museum (knmm.or.kr), the Busan Museum of Art (art.busan.go.kr) and the Museum of Contemporary Art Busan (busan.go.kr/moca).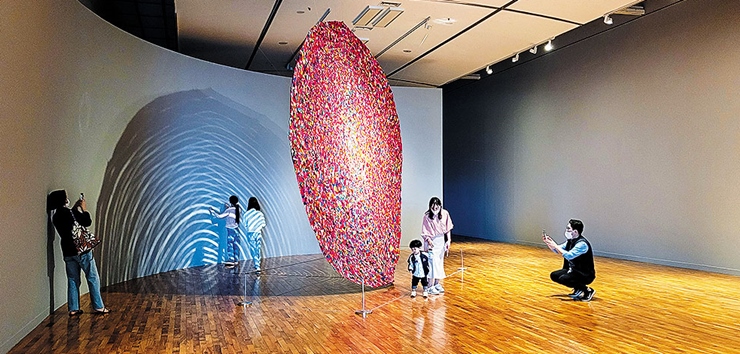 Busan Museum of Art in Haeundae

Busan Cultural Center (bscc.or.kr) hosts concerts, musicals, plays and even exhibitions. Some districts' have their own cultural centers like Haeundae Cultural Center (haeundae.go.kr/culture), Geumjeong Cultural Center (art.geumjeong.go.kr) and Eulsukdo Cultural Center (eulsukdo.saha.go.kr). At the ASEAN Culture House (ach.or.kr), you can learn about the 10 ASEAN countries.
Unique cultural complexes, such as KT&G Sangsangmadang (sangsangmadang.com/main/BS), F1963 (f1963.org) and Millac the Market (instagram.com/millac_the_market_official), exist for a one-of-a-kind cultural and shopping experiences as well as some of the trendiest restaurants and cafes.