Views
History unfolds Busan in historic Apple TV drama
Cinematic City Views ⑤ Pachinko
These days, a new U.S. television series, based on Min Jin Lee's novel, has captured audiences from around the world. "Pachinko" debuted on Apple TV+ March 25; new episodes premiered every Friday for a total of eight episodes. Youn Yuh-Jung, who won Best Supporting Actress at the Oscars last year, stars alongside the Korean Wave star Lee Min-ho, rookie Kim Min-ha and Jin Ha. The series follows the history of a family spanning four generations across Korea, Japan and the U.S., particularly Sunja, who was born and raised in Busan during the Japanese occupation.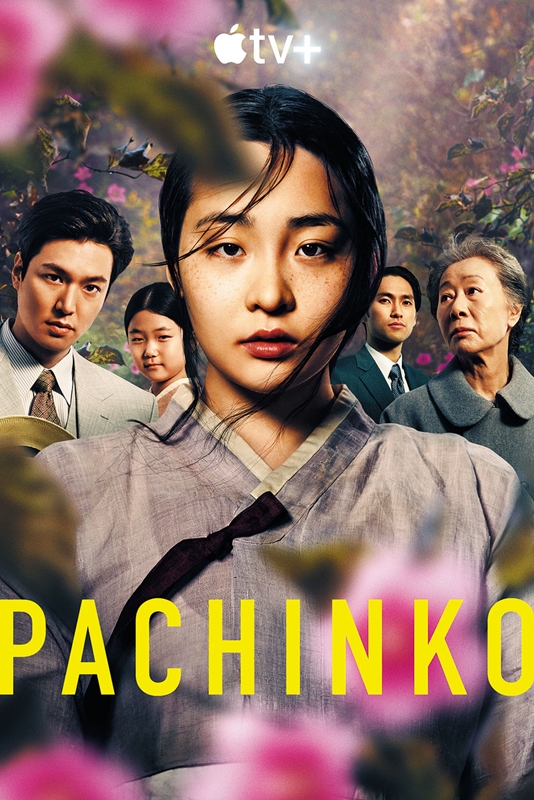 △Pachinko poster.
This story is significant as it's the first time Korea's suffering has been introduced globally and Apple invested 100 billion won. Prestigious media outlets such as The Rolling Stones and BBC hail Pachinko as the best series this year. Hanbok, Korean traditional clothing, can be found within the series. The New York Times article "One Garment's Journey Through History" depicted the evolution of hanbok as it represents a lens into Korea's history, similarly portrayed in Pachinko.
The cast and crew traveled around the globe to capture various shots. Certain Yeongdo scenes were filmed on Richmond island in British Columbia, Canada. The island was transformed into a fish market, to look like Yeongdo in the 1900s. Other Busan scenes were filmed on Yeongdo's Gamji Beach, Taejongdae's Jagalmadang Pebble Beach, Beomil-dong Cloud Trail and many more. Today, these locales may look different nevertheless, may we suggest three places in the city to step back in time with Pachinko.
△This little island means big maritime business.
■ Yeongdo, the island for coffee
In the show, Yeongdo appears as Sunja's, the main character, hometown. Recently, this island, once the birthplace of the Korean shipbuilding industry, has been transforming into the isle of coffee. At one such spot, along the mountainside road, visitors can capture moments and pictures from inside converted factories, now distinguished cafes. These cafes are gaining popularity: "P.ARK," which has a bookstore and exhibition space (180, Haeyang-ro 195beon-gil, Yeongdo-gu); "Momo's Roastery & Coffee Bar," a new branch of the famous Momo's Coffee (160, Bongnaenaru-ro, Yeongdo-gu); and "Cupnut Yeongdo branch," a doughnut cafe with rooftop ocean views (222, Jeoryeong-ro, Yeongdo-gu).

△Taejongdae Park lends its evergreen forest, cliffside cafes and massive monuments to master its iconic view for Busanites and tourists alike.
■ Taejongdae
Taejongdae Park along the coast of Yeongdo comprises about 120 kinds of dense shrubs and some reach heights of over 200 meters. Along the cliff, unique rocks and destinations can be found, such as Sinseondae Terrace, Mangbuseok Rock, an observatory and "Taejongsa Temple." Or you may prefer to stop by "Jagalmadang Pebble Beach" to enjoy a fresh bite of seafood.
How to get there: Nampo Station (metro line 1), exit 6. Take bus 8 or 30 at Yeongdodaegyo bus stop and get off at Taejongdae.

△Stop by the bustling Jagalchi Market in person or step into its past in Pachinko.
■ Jagalchi Market
The history of Jagalchi Market can be traced back to the early 1900s. Ships would come in and out of the area, making it a seafood hub. In 2006, a market building was constructed and is now a well-known tourist destination. After purchasing fresh seafood on the first floor, you can eat it right away at a restaurant table setting called "choja-ngjib," on the second floor for a reasonable price. For foreign travelers, the daily seafood price is displayed in Korean, Chinese, English and Japanese.
How to get there: Jagalchi Station (metro line 1), exit 10. Walk for about five minutes.