Views
Netflix series draws spotlight on tourism city
Cinematic City Views ① My Name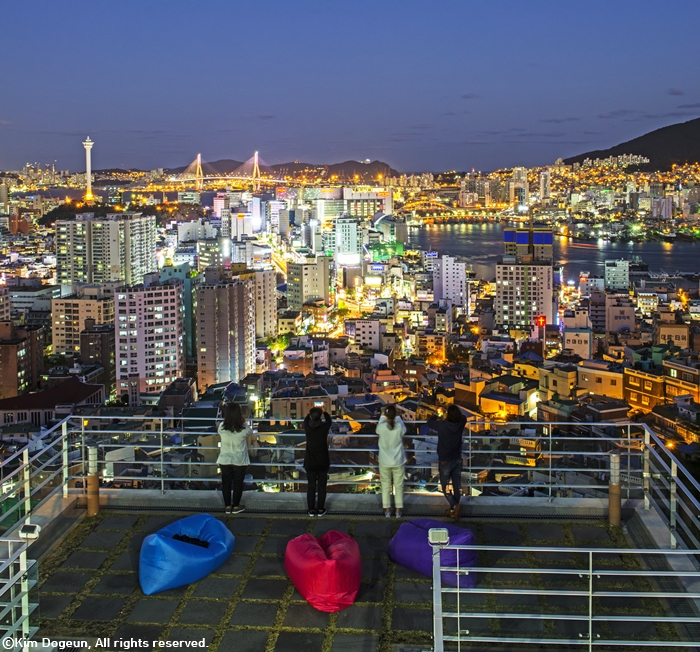 △Stopover or stay the night, where Ji-woo found comfort, at Mt.Cheonmasan Eco House to catch a famous Busan sunset view.
These days, traveling is tough. Subsequently, many people have found another outlet, TV and film. In a new series, Dynamic Busan will introduce popular local backdrops and venues found in various productions.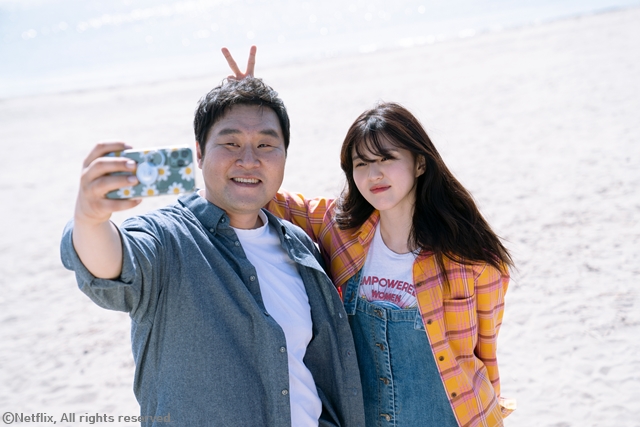 △Han Sohee(Ji-woo​) on the right
Yeongdo Island·Old downtown shooting spots
"My Name" became one of the most popular programs on Netflix last November. The action-noir show follows revenge-driven Ji-woo as she joins a criminal organization to find the culprit of her father's death.
Most of the filming took place in Busan. Accordingly, maritime destinations, like Yeongdo Island and old downtown, are highlighted. Discreet conversations and fight scenes were shot at Yeongdo shipyard, now known as Kangkangee Art Village.
In the series, the village looks dark and dull, but it's not like that at all. At night, the sky sparkles with the reflected view of the Jagalchi Market across the dark water. It is home to attractive murals and exotic scenery. At Ji-woo's childhood house, Mt. Cheonmasan Eco House, visitors can enjoy a panoramic of the old downtown area, including Yongdusan Park, Busan Tower, Yeongdo and Jagalchi Market.

△Park Hee-soon is acting in the movie.
Beach and temple filming locales
Well-known tourist attractions can be spotted throughout the suspenseful crime drama. Via a flashback in the first episode, viewers can watch Ji-woo and her father enjoying a picnic on Dadaepo Beach. Soak in the picturesque views, calm waves and vast shore, captured in the character's memory, with a visit to Busan's most western located beach.
In another episode, the Dongcheon gang had a funeral at the Haedong Yonggungsa Temple, one of the most popular spots in Busan. Additionally, the police station in the drama is Busan Coast Guard Station in Yeongdo and the high-speed chase scene was filmed on Busanhandaegyo Bridge. Even though excursions aren't easy right now, anyone can discover the city's gems through Netflix's "My Name."

△Haedong Yonggungsa Temple
Popular filming site information
▲Yeong-do Kangkangee Art Village: Daepyeong-dong 2 ga, Yeongdo-gu
▲Mt. Cheonmasan Eco House: 342, Cheonmasan-ro, Seo-gu
▲Dadaepo Beach: Dadae-dong, Saha-gu
▲Haedong Yonggungsa Temple: 86, Yonggung-gil, Gijang-eup, Gijang-gun