News
Second presentation enhances World Expo candidature
Busan Metropolitan City completed the second presentation for the World Expo 2030 at the 170th General Assembly of Bureau International des Expositions (BIE). The second presentation occurred June 21 at Palais Des Congress, a convention center in Paris. Following Italy and Saudi Arabia, Korea presented at 10:30 a.m. for 20 minutes; Ukraine was absent from the presentation.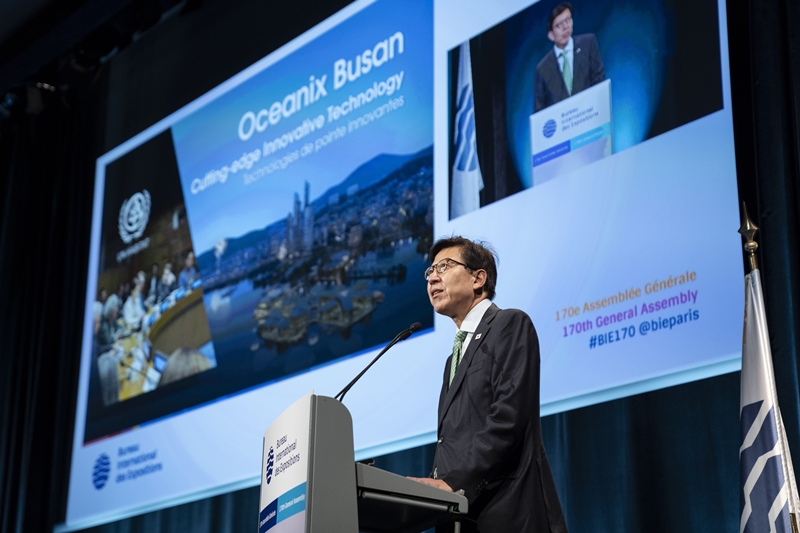 Mayor Park rehearses for World Expo presentation.

Significant figures, including Prime Minister Han Duck-soo, Busan Mayor Park Heong-jun, Korea Chamber of Commerce and Industry chairperson and SK group CEO Chey Tae-won and Samsung Electronics' president Lee In-yong, attended the assembly in Paris, France. The second presentation showed governmental and conglomerate cooperation. These factors lead to a high probability and expectation that Busan will host the World Expo in 2030.
Various speakers addressed climate change, equality and more under World Expo 2030 Busan's theme "Transforming our city, navigating toward a better world." A particular highlight was Busan's history as a maritime and temporary wartime capital. The idea was to provide hope and show understanding to developing countries, some of which officials were in attendance. Also, as former President Moon Jae-in was on the first presentation video, President Yoon Suk-yeol appeared on this video. Yoon's message of governmental support was in English, which was said to capture BIE member audiences.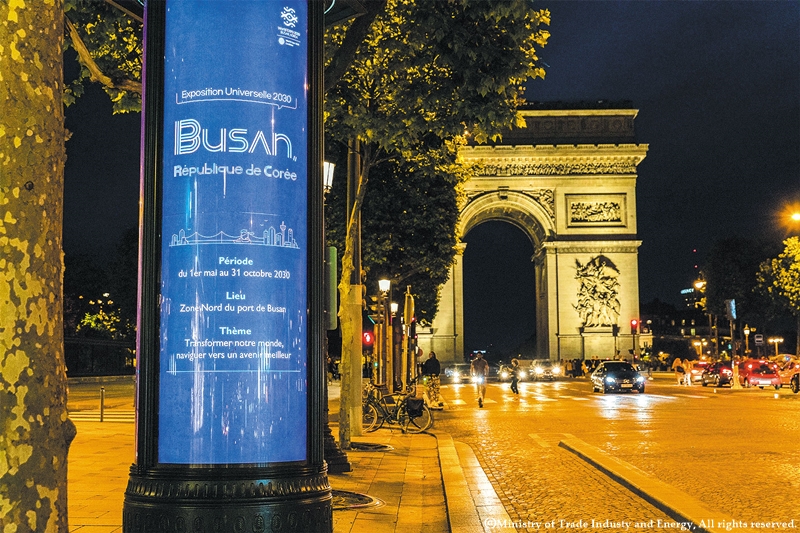 A promotional poster stands along Paris' Champs Elysees.

Lastly, Mayor Park described Busanites' open-minded and generous nature, the city's climate and the expo's planned venue, North Port. He received favorable comments for showing Busan's strengths without downplaying other candidates. Later, a designated team will analyze the other candidates' presentations and set further plans to garner support.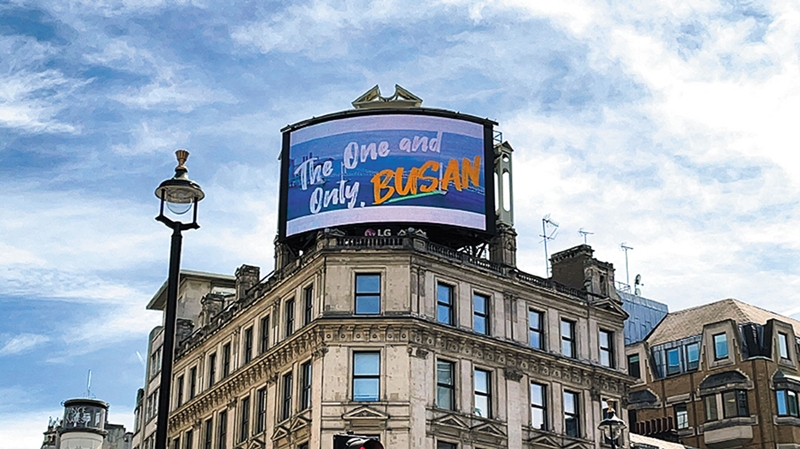 London's Piccadilly Circus.

LG digital promotional material is currently featured in New York's Time Square and London's Piccadilly Circus. In addition to these advertisements, global artists BTS and Lee Jung-jae are scheduled to attend and participate in more expo-related events. Leading officials, including U.N. Secretary-General Ban Ki-moon, will also participate in various projects to draw support. To this end, the government will establish the "Governmental Hosting Committee for World Expo 2030 Busan." Prime Minister Han and SK group CEO Chey will be named among the chairs.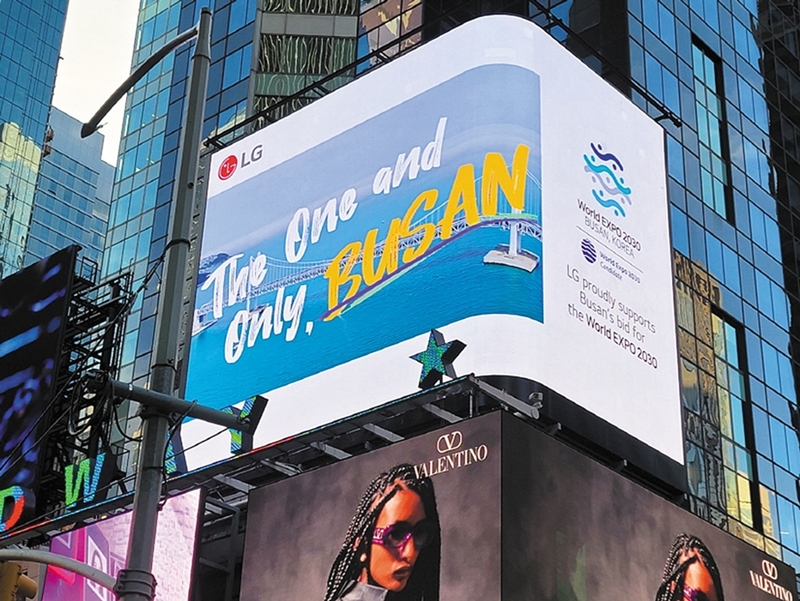 New York's Time Square.

Following all presentations, a candidature dossier review will take place in September, then an on-site inspection. The BIE will decide on the host city for the World Expo 2030 at the general assembly planned for winter next year.