News
International game tourism city creation ongoing
Busan has risen to fame by hosting the global game exhibition "G-STAR" and is now getting closer to becoming the world's "game city." The Digipen Institute of Technology's new "Asian Campus" will be situated in Busan. Also, the Mid-Season Invitational (MSI), one of the most recognized eSports contests, will be held at BEXCO in May. With these additions, this city is expected to become a leader in Metaverse, the fourth industry, as well as a hub for global gaming.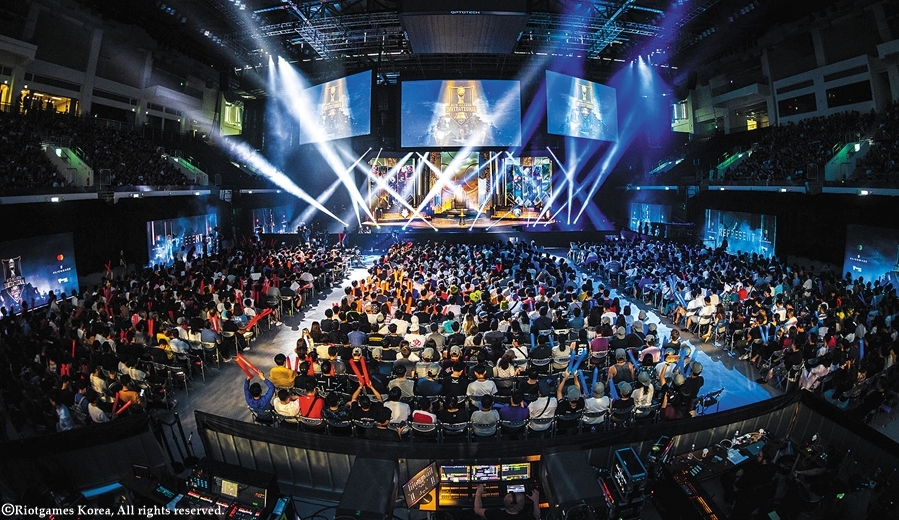 △The final-round of the Mid-Season Invitational held in Taipei in 2019.
■ 2022 League of Legends Mid-Season Invitational
The 2022 Mid-Season Invitational will take place in Busan, making it the first time the contest is held in Korea. It will occur at BEXCO in Centum City from May 10 to 29. The MSI is a "League of Legends (LoL)" eSports competition. The game has the most players in the world and the event is an official international competition between champions from each participating region. Occuring annually since 2015, except in 2020, the MSI is one of the most recognized eSports contests globally, followed by the World Championship Contest, which will be scheduled for the second half of the year.
LoL accounts for 27% of global eSports viewership. MSI is known to have a strong ripple effect recording an average of 10 million viewers and a maximum of more than double that per minute last year. Therefore, hosting this competition will be an additional opportunity to highlight and promote Busan to the world.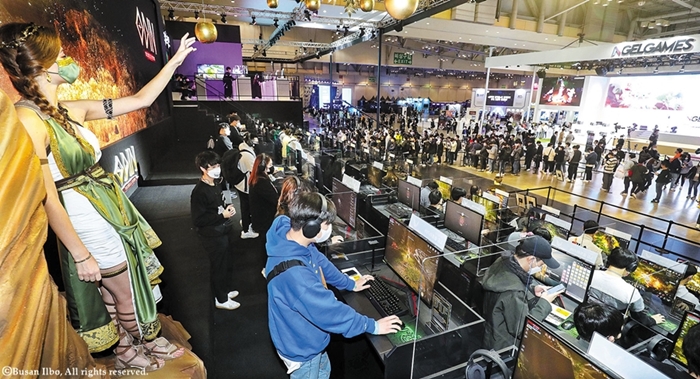 △G-Star 2021 held at BEXCO in Centum City, Busan.
■ Digipen Institute of Technology Asian campus
City Hall, DigiPen Institute of Technology and Daewon Plus Group, signed an agreement to foster potential game talents, create a game industry business ecosystem and support establishing an Asian campus of the Digipen Institute of Technology. With the creation of the world's first game design major, it was selected as a world-class university in the same field by Forbes magazine. It has also been nicknamed "Harvard" within the gaming community because of the network of more than 500 alumni within the global game industry. The curriculum is project-oriented, with graduates working at international IT companies like Microsoft, Amazon and Apple.
The institute will send professors abroad, support venture incubation, and offer an innovative curriculum. The agreement will provide investm-ent materials for establishing and operating the campus. Capital will also be allocated to attract related companies. The city plans to support game industry ecosystem matters, such as cultivating expertise and venture incubating support projects.
Jason Chu, the Digipen Institute of Technology's chief operating officer, noted the success seen by K-pop and K-Dramas. He added that Busan has a lot in common with Seattle, the main campus and hopes that the dynamic background of the city can provide a sense of cooperation with Digipens' mission.