News
Inoculation registration, information and benefits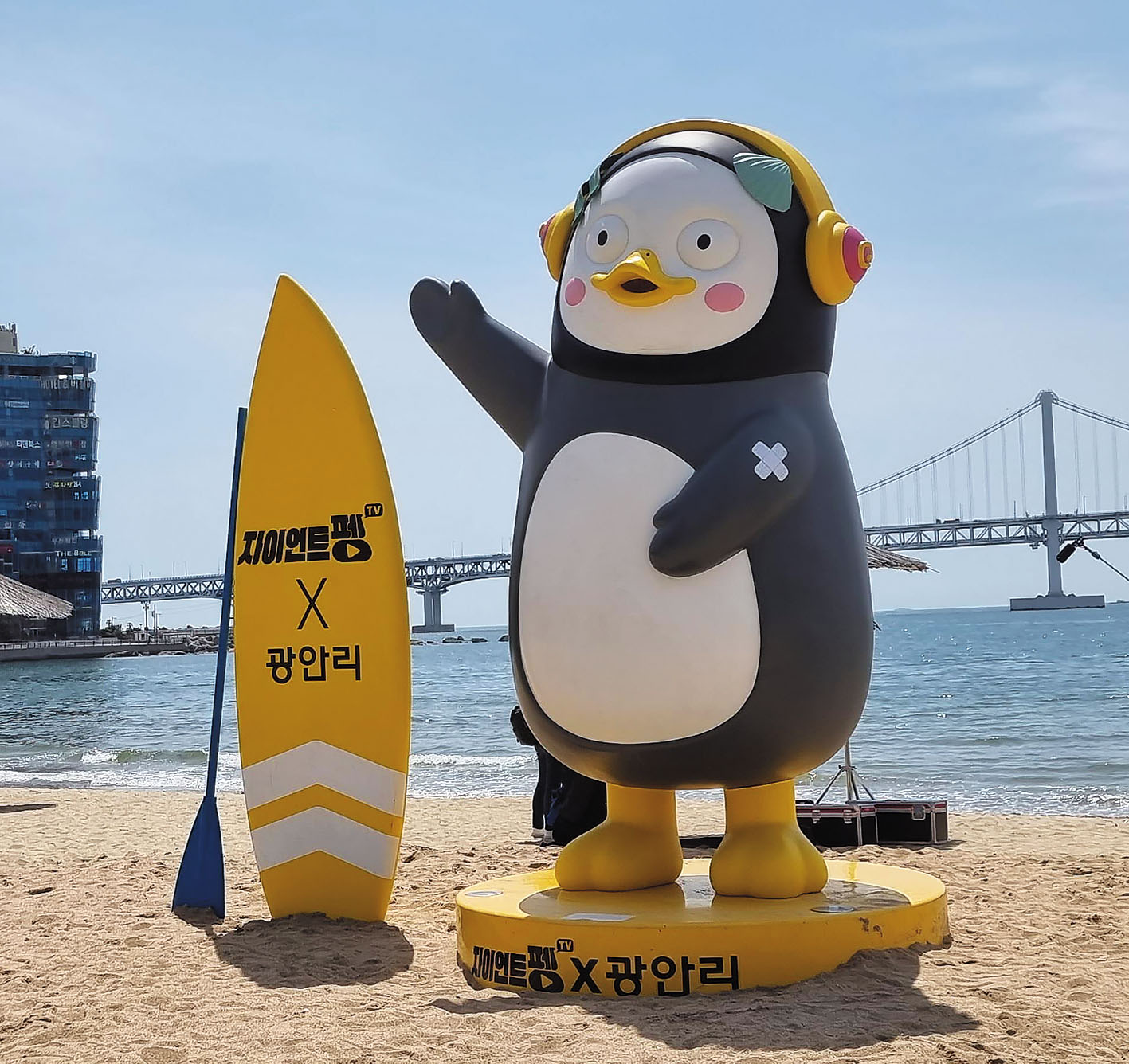 ▲ Vaccinated Pengsoo isn't wearing a mask. (source: Kookje Newspaper)
 Busan Metropolitan City and the Korean government promote the importance of the COVID-19 vaccination by providing various benefits for vaccinated Busanites.
 Beginning in July, those who have completed their first vaccination, will no longer need to wear a mask outdoors, at locations such as parks.
Registration
 Vaccination registration will begin in July for those in their 50s and in August for adults over the age of 18. For the latest registration info-rmation, visit the city's official website (english.busan.go.kr.).
Essential information after COVID -19 vaccination
How to receive vaccination verification?
 Install the "Korea Disease Control and Prevention Agency COOV" app to receive a "digital vaccination crede-ntial." To quickly check whether or not someone has been vaccinated, a simple QR code authentication is also available.
 Additionally, citizens can print out a paper certificate by visiting an inoculation institution, accessing the vaccination assistant (nip.kdca.go.kr) or the government website (gov.kr). People aged 65 and over or those who have difficulty using smart-phones or computers can ask to receive an inoculation sticker. However, the inoculation sticker cannot be used as a substitute for an official certificate.
After vaccination, is it necessary to wear a mask?
 Since no vaccination is 100 percent effective, precautions such as wearing a mask must still be observed. In-doors, especially, masks can protect those who cannot get vaccinated due to their age or particular health condition. Masks must be worn indoors until at least 70 percent of citizens get vaccinated.
Are there any benefits for those who have been innoculated?
 In July, those who have received at least one COVID-19 vaccination will be excluded from the attendance limits of private gatherings and indoor multi-use facilities. Also, they are eligible for some public facilities and cultural program discounts and don't have to wear masks at outdoor public facilities.

▲ After 15 months, a family is reunited. (source: Kookje Newspaper)

▲ Museum offers benefits to vaccinated guests. (source: Kookje Newspaper)