News
BICF postponement no laughing matter
The Busan International Comedy Festival (BICF), previously scheduled to open on Aug. 21, will be postponed until Sept. 11 to prevent the spread of COVID-19. The BICF aims to reaffirm its position as Asia's first and largest international comedy festival and lay the foundation for Busan's recognition as the hub of Asian comedy. The opening ceremony will be held on Sept. 11 at the outdoor theater of the Cinema Center without any audience. Guests who attend the event will observe guidelines for social distancing by keeping a two-meter distance from others.

△Tape Face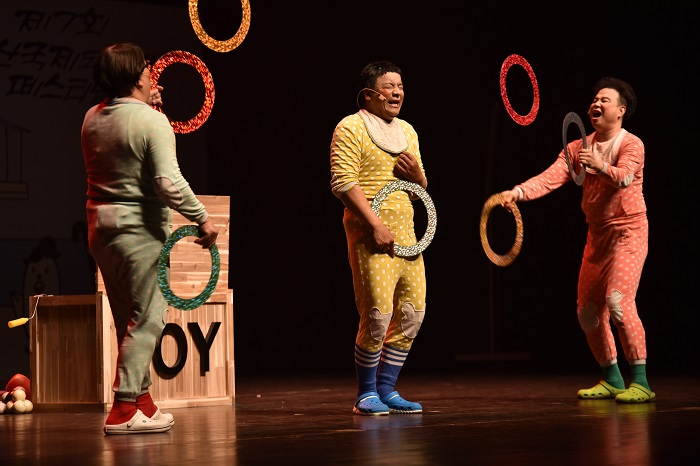 △Ongalee
A notable section of this year's festival is Comedy Driving Theater, an innovative way to enjoy the festival from the comfort of your vehicle. The program consists of live performances and pre-recorded ones on YouTube. The very best comedic shows by renowned domestic and foreign jokesters will be held at the Haneul Theater, the Cinema Center and the KNN Theater.
The Busan International Comedy Festival may change plans or be canceled at any time due to COVID-19 and may go online if needed and if possible.
Reservation: ticket.interpark.com
Website: bicf.kr
Facebook @busancomedyfest
Instagram @busancomedyfest
Notice: With the novel coronavirus pandemic still ongoing, any and all festivals and events in Busan are subject to sudden change and/or cancellation.