News
BTS concert movie, coming soon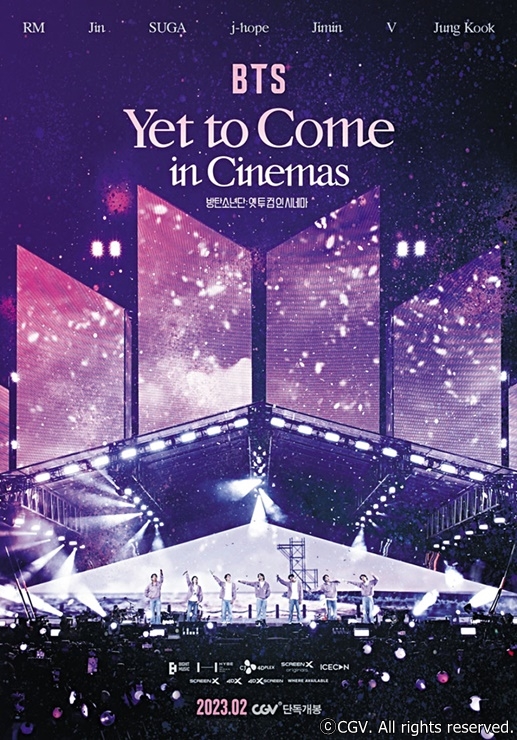 ​
 Audiences will be able to experience the "BTS 〈Yet to Come〉 in Busan" concert held last year to attract the World Expo. The performance has garnered further support and fame for being the last concert all members took part in before BTS' Jin began military service. CGV's release of the live concert fil-m, "BTS: Yet to Come in Cinemas," combines 4DX and ScreenX tech-nology.
 
 The 103-minute film includes "Run BTS," which was performed for the first time and attracted a positive response. It will be screened in more than 100 countries, in various formats, including 4DX, ScreenX and 4DX Screen.
 
 CGV is working on an "ARMY Bomb (light stick)" premiere to commemorate the film's release. Attendees will be permitted to watch the film with their light sticks. Add-itional information is available online (btsyettocomeincinemas.com).