News
Busan Ballet Theatre presents The Nutcracker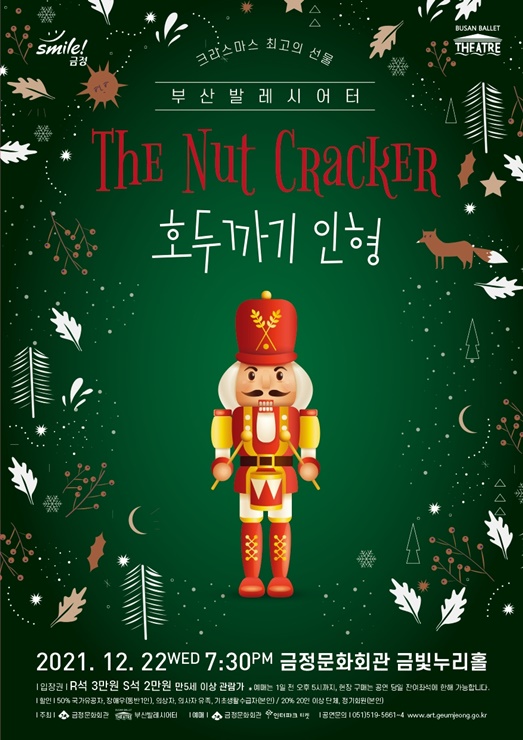 The Nutcracker poster.
To round off the end of the year the Busan Ballet Theatre, Busan's representative ballet performance team, presents the ever popular ballet, The Nutcracker.
​
This performance will be held three times from Dec. 30 to 31 at the Busan Cultural Center's 'Medium Theater.'
​
The first show is Dec. 30 at 7:30 p.m. followed by two showings on Dec. 31 at 2 p.m. and 6 p.m.
​
The Nutcracker is one of the most famous classical ballets. Originally, a story written by E.T.A. Hoffmann in the early 1800s, it was later adapted by composer Pyotr Tchaikovsky and choreographer Marius Petipa. It is considered one of Tchaikovsky's three ballet masterpieces alongside Swan Lake and The Sleeping Beauty.
​
The Busan Ballet Theatre aims to tell a more fantastic winter fairy tale by combining magic and modern dance with the classic Nutcracker ballet performance.

○Tickets: R-seat 60,000 won /S-seat 40,000 won
○Information and reservations: ticket link (ticketlink.co.kr), Interpark (interpark.com), 051-513-7779