News
Participatory media art social event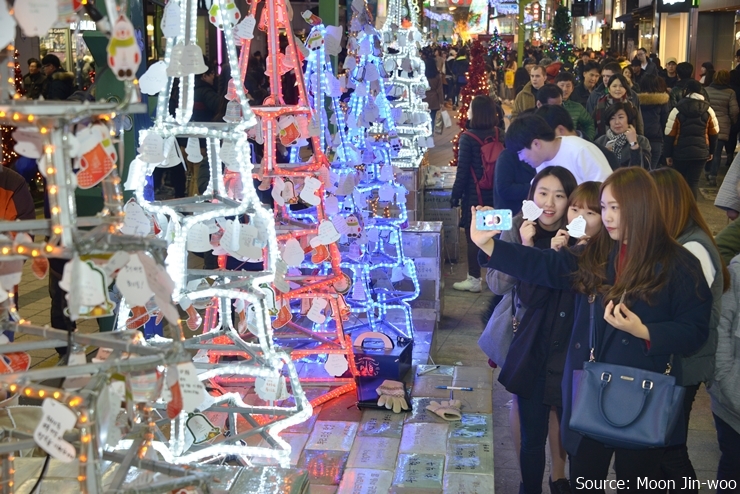 △ MOCA Busan creates media art with New Year's resolutions from across the city to across the globe.
From Dec. 16 to Jan. 27, the Museum of Contemporary Art Busan (MOCA Busan) will host "Wish Me," an interactive media exhibition to celebrate the end of 2022.
​
Anyone can participate by sending their New Year's wish to the museum's experiential exhibit via the QR code provided onsite and on the poster. As the hopeful messages are received, they are applied in real-time to a Christmas-tree-shaped projection on the second floor of MOCA Busan's lobby.
​
Since the event is web-based and open to everyone in any time zone, the museum hopes it will raise awareness for the city and increase public participation in citywide cultural activities.
​
The exhibition is open from 10 a.m. to 6 p.m., Tuesday to Sunday and closed on Mondays. Participation is free and the first 50 participants will receive a special gift on a first-come-first-served basis. MOCA Busan plans to continue creating and hosting various participatory-based cultural events.


※ Museum of Contemporary Art Busan
Hours: 10 a.m. to 6 p.m., Tuesday to Sunday. Closed on Mondays.
Website: www.busan.go.kr/moca
Phone: 051-220-7400