News
Awesome autumn attractions
In the fall, the city will be a buzz with festivities.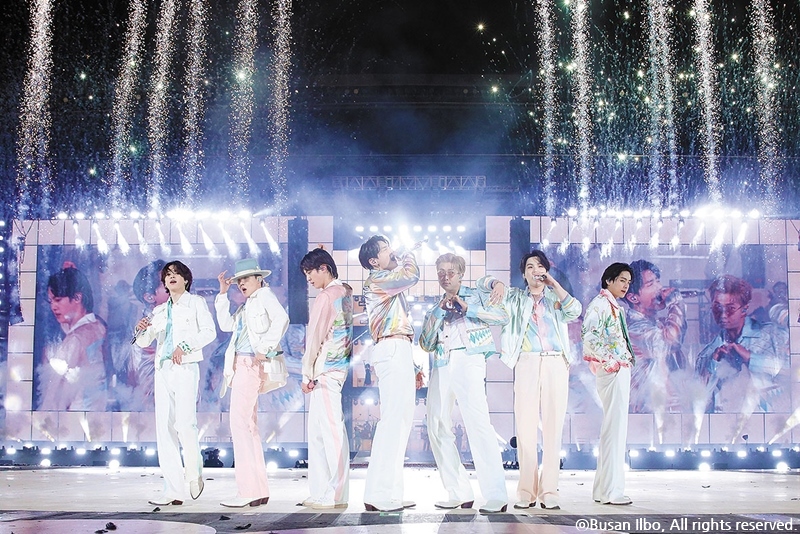 BTS at their "Permission to Dance" concert.
Even the dynamic BTS are on their way to the city this fall. "BTS Yet to Come in BUSAN," a free World Expo 2030 Busan support performance, is scheduled for Oct. 15 in Asiad Main Stadium.

BTS Yet to Come in Busan Concert Poster.
It will be streamed live by "Weverse," BTS' global fandom life platform, "NAVER NOW" and more. Ticket reservations will be available online (ticket.interpark.co.kr).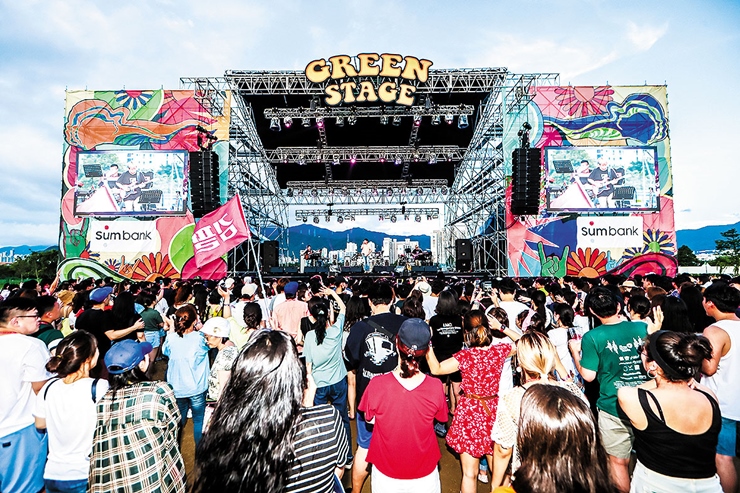 2021 Busan Rock Festival.
2022 Busan Rock Festival
The Busan Rock Festival, Korea's largest rock festival, returns after three years. The event is scheduled to take place at Samnak Eco Park from Oct. 1 to 2. Tickets are available online (ticket.yes24.com) and cost 88,000 won for one day and 132,000 won for two days. Visit the festival's website (busanrockfestival.com) for further information and a detailed performer line-up.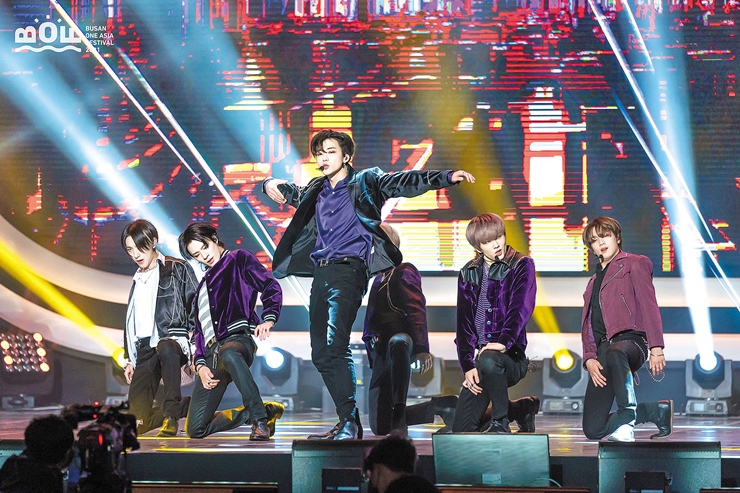 NCT Dream at BOF 2021.
2022 Busan One Asia Festival
The Busan One Asia Festival (BOF) makes its comeback from Oct. 27 to 30 anticipating a successful World Expo bid. The festival consists of multiple programs such as a "K-pop concert," an outdoor "Park concert" and "BOF land," an area full of diverse content. For more information, visit the website (bof.or.kr).

BIFF 2021 opening ceremony.

Busan International Film Festival
Busan International Film Festival (BIFF) will be held from Oct. 5 to 14. BIFF plans to operate the festival without any limitation on seats or the number of audiences.
"Platform Busan," a networking program for those involved in Asian independent film, resumes with Asian Film Academy (AFA) for the first time in three years. AFA is sponsored by CHANEL, this year, dawning the title "CHANEL X BIFF AFA."
Additionally, the "BIFF in the Neighborhood" screening is expanding to each district beyond the Busan Cinema Center in Haeundae-gu (district). The expansion and the additional offline Asian Contents & Film Market will provide guests opportunities to experience various content. For more information, refer to the festival's official website (biff.kr).

Busan's dynamic firework festival.
Busan Fireworks Festival
On Nov. 5, the Firework Festival will commence at Gwangalli Beach with various shows and performances. The event lasts about an hour and incorporates diverse multimedia, including music and light presentations throughout the fireworks display. The Busan Fireworks Festival started as a commemorative event for the APEC summit in 2005, making this year its 17th anniversary. It is held annually but was canceled in 2020 due to the pandemic. In 2021, it was split into several areas, including North Port, South Port and Dadaepo Port.
Exclusive seats range from 70,000 won per chair to 100,000 won per chair with a table. Tickets can be purchased online (ticket.yes24.com). All proceeds will be used for related safety facilities, expansion and other festival purposes.