News
Vaccinations underway for 18 to 49-year-olds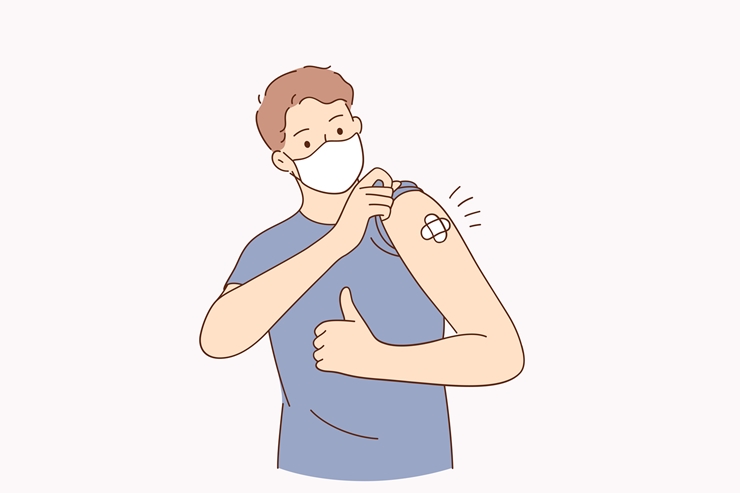 ▲ QR code(ncvr2.kdca.go.kr)
 Registration for COVID-19 vaccinations for adults aged 18 to 49 has begun. Those who have not yet made a reservation or would like to reschedule their reservation can do so by selecting the desired date, time and vaccination center online by 6 p.m. on Sept. 18.
 The person receiving the jab must verify their identity in order to make the reservation. Identity authentication can be made through Kakao, Naver, PASS or through one's financial or mobile phone provider cert-ificate. Once all the information and parameters are set, Pfizer or Moderna will be administered based on the availability at the time and location chosen.
 Foreigners with national health insurance are eligible for the vaccination and can register online. Those without national health insurance can also make a reservation but should be inoculated at specific vaccination centers.
 Those who have difficulty reserving online can visit a public health center or call before booking an on-site ap-pointment. Undocumented residents can visit a public health center with their passport to receive a unique identifier (UID) code, allowing them to make a reservation. People staying less than 90 days in Korea, including but not limited to tourists, cannot be vaccinated in Busan at this time.
 Before their vaccination, those with a fever or acute illness are advised to postpone their appointment until they are well. After injection, refrain from vigorous exercise or activity for about a week and keep the injection site clean and dry. If experiencing a severe adverse reaction or symptoms such as chest pain or shortness of breath appear, stay at home and contact a doctor and the KCDA as soon as possible. To make a reservation, go online (ncvr2.kdca.go.kr) or scan the QR code above.
Report suspected adverse reactions (KDCA) 1339, foreign language counseling service (tourism interpreter information line) 1330