News
Recent steps toward carbon neutrality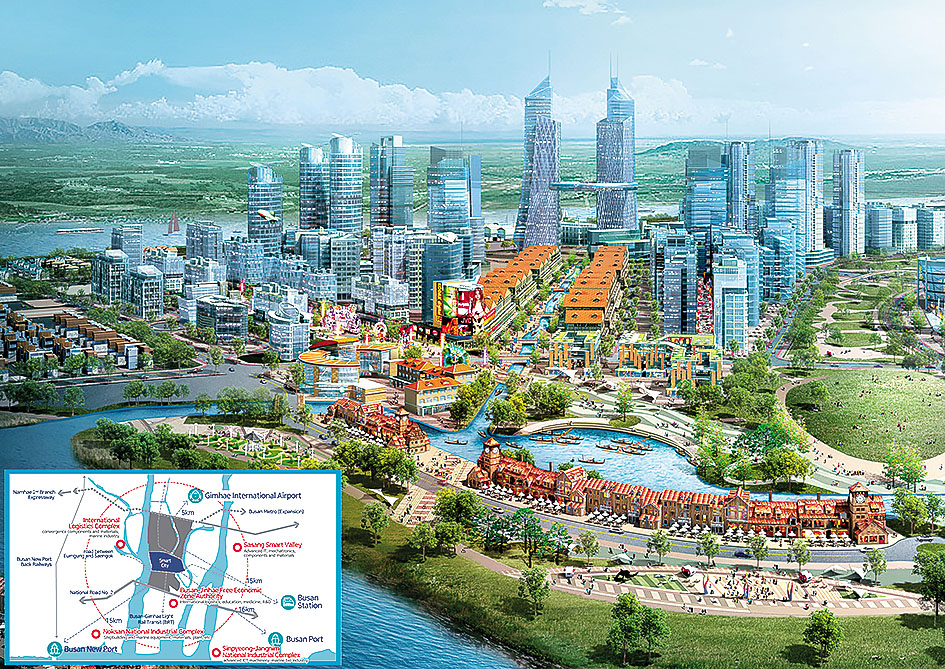 ▲ Steps toward carbon neutrality will make way for a new smart city, like the future Eco Delta City. (Source: Kookje Newspaper)
 Busan joins in the UN Climate Change Convention "Race To Zero." Additionally, the city hopes to host the 28th United Nations Climate Change Conference (COP28) with the goal of living up to its name of the "Green Smart City."
 The "Race To Zero" is an international campaign conducted by the UN and the largest global union for making the world carbon output zero. Participants from more than 700 cities worldwide are working toward carbon neutrality by 2050. Major cities, including Washington DC, London and Tokyo, have joined. In Korea, Seoul, Chuncheon and Busan are participating.
 The city must promise to make eco-friendly changes, to join the race. The goal is to substitute fossil fuel energy with renewable energy sources such as solar and wind power. Cities participating in the campaign will disclose their carbon-neutral implementation achievements each year and share the results, including the best practices, with the public.