News
Late night pharmacies come to Busan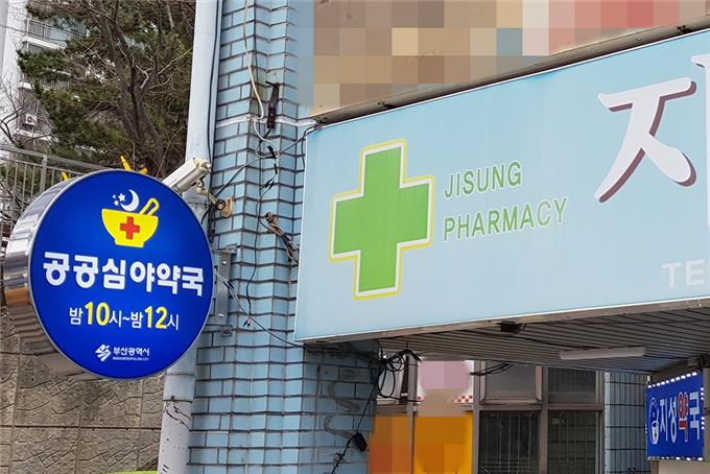 Busanites don't need to track down headache pills or pain relievers at night anymore! Busan is piloting the "Public Late Night Pharmacy," program which will operate from 10 p.m. to midnight every night. The trial will run through Dec. 31st of this year.
 The designated pharmacies are located in convenient areas near subway stations or apartment buildings: Ryu Pharmacy in the Eastern Region, Gyeongnam Pharmacy in the Western Region, Jisung Pharmacy in the Southern Region and Dongsin Pharmacy in the Northern Region.
 The Public Late Night Pharmacies will hang signboards and announcements so citizens in need can visit. They will offer services for visitors as well as medication counseling services for household medications by phone.
 People in sudden need of medicine in the middle of the night because of a fever or an upset stomach, can now visit the closest "Public Late Pharmacy." Patients can even call ahead to check their prescription availability. Additionally, the option to get information on which medication is suitable and how to take it is now available over the phone, at these locations.
Region(District)

Pharmacy Name

Location

Contacts

Eastern Region

(Haeundae-gu)

'Ryu' Pharmacy

33, Araetbansong-ro, Haeundae-gu

※ 'Yongsan Univ' station(Metro Line 4) 5 minutes from Exit 2

051)545-1515

Western Region

(Sasang-gu)

'Gyeongnam' Pharmacy

194, Sasang-ro, Sasang-gu

※ 'Sasang' Station (Metro Line 2) Next to Exit 4

051)325-3355

Southern Region

(Yeongdo-gu)

'Jisung' Pharmacy

25, Sangni-ro, Yeongdo-gu

※ Nearby 'Dongsam Green Hill' Apartment

Across the Sangni Elementary School

051)408-2122

Northern Region

(Geumjeong-gu)

'Dongsin' Pharmacy

180, Geumgang-ro, Geumjeong-gu

※ 'Oncheonjang' Station (Metro Line 1) 10 minutes from Exit 5

051)582-5418