News
Gadeokdo facts and figures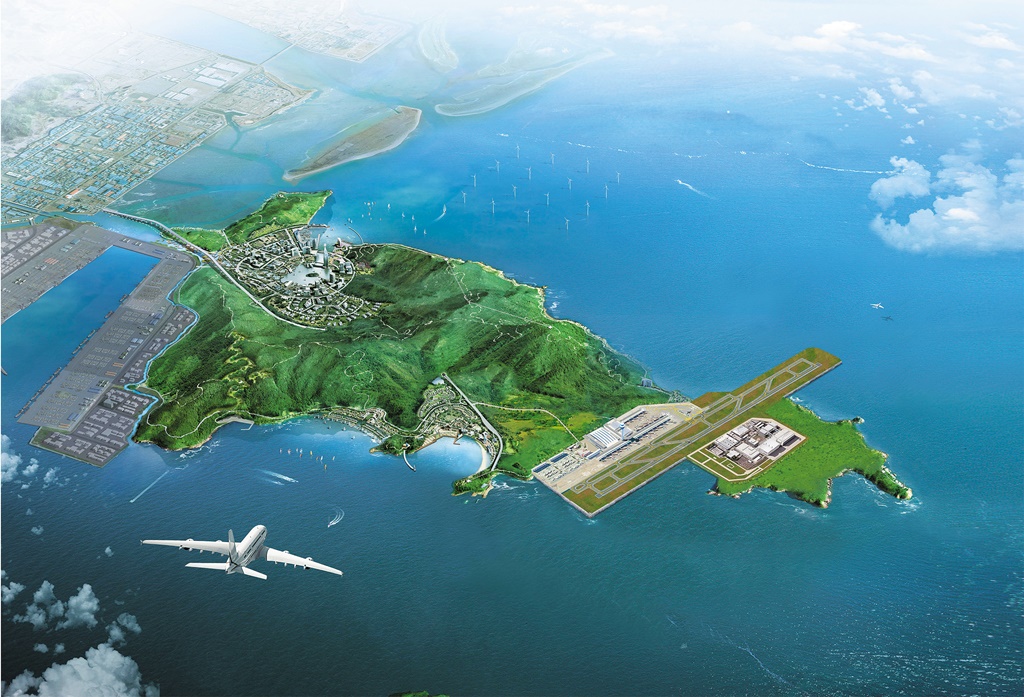 ▲ Busan's new airport will be constructed on Gadeokdo Island to create an impressive tri-port with land, sea and sky access.
Busanites are growing excited at the prospect of a state-of-the-art hub for air travel. Stuck with either traveling to Incheon International Airport or dealing with Gimhae's limited capabilities for far too long, city residents are eager for Busan to receive the airport they deserve.
 Once a fishing village, Gadeokdo Island had, by the mid-2000s, become an important hub of transportation. Having quickly developed sea and rail lines, Gadeokdo Island was the natural choice for an airport to complete a long-awaited tri-port. The port will be constructed with technology used to lead the fourth industrial revolution, and it in turn will drive the growth of Busan's economy for a century.
■ Northeast Asian Tri-port
 The construction of a new airport on Gadeokdo Island is significant for many reasons. Even without it, the city is home to the fourth-largest port on the planet and stands to be either the starting or end point of a future Trans-Asian railroad. With the sea and ground covered, only the sky remains unconquered, and the new airport will serve to connect Busan to the rest of the world.
 Through smart technology that will allow unmanned construction projects to take place, the city's tri-port will be more developed than similar ones found in Singapore, Dubai and Rotterdam, making Bu-san's port the envy of the modern world.
■ The numbers
 Once Busan's new airport is completed, which at present is currently aimed to be in the year 2030, it is expected to operate direct routes between 109 cities in 39 countries across the continents. Long-haul flights will be linked to 10 cities in the United States and Canada (Los Angeles, Honolulu, Toronto and Vancouver among others) and flights to London, Paris, Amsterdam, Rome, Moscow and others in Europe. There are also increasing demands for routes to Dubai, UAE and Brisbane, Australia.
 The city is working toward securing direct routes between Southeast Asian nations in the ASEAN bloc and in attaining flights to nearby China and Japan. Such routes will make Busan a city that is more accessible to transfers, departures for international travelers and arrivals for intercon-tinental tourists. The hope is that the overall flight load will increase to 3,000 weekly flights, which, compared to Gimhae's current 1,306 flights, is a drastic jump.
 Overall, Busanites can be excited about the new airport, which will be everything citizens have long hoped for. The airport is imperative to Busan's hopes to host the World Expo in 2030.
 It is expected that demand for international flight will be over 22 million in 2030 and over 27 million in 2050. Busan will be ready to meet that figure.