News
Busan sites considered for Global Geopark status
▲ Busan rocks! Oryukdo rises from the East Sea.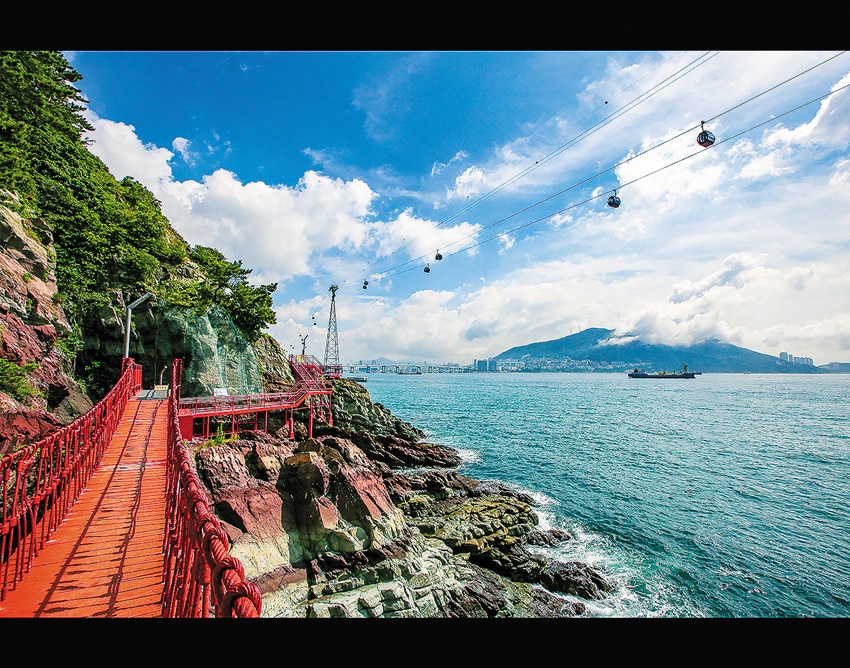 ▲ Busan Air Cruise in Songdo offers a bird's eye view.
Busan is gaining global recognition for its dynamic geology. The Ministry of Environment announced that 20 sites in Busan National Geopark are candidates for UNESCO Global Geopark certification. If selected, Busan will be joining Korea's four current Global Geoparks-Jeju Island, Cheongsong-gun (county), Mudeungsan Mountain and Hantangang River. These parks are chosen for their geological significance and can be used for research and education while preserving areas of ecological, historical and cultural value.
 Busan's geopark proposal includes the Nakdong estuary, Geumjeongsan Mountain, Taejongdae Park, Oryukdo Islands as well as 16 other locations. Busan will apply to the Korean National Commission for UNESCO by September 2021. Busan National Geopark could then become a Global Geopark in April 2023 after site inspection by UNESCO.
 The city plans to publicize the new attraction by hosting the 2024 International Geological Congress (IGC). The IGC, held every four years since 1878, is a gathering of geologists, government officials, and NGOs that is expected to draw around 6,000 participants from 120 countries.