News
Release of 2020 guide to Korean life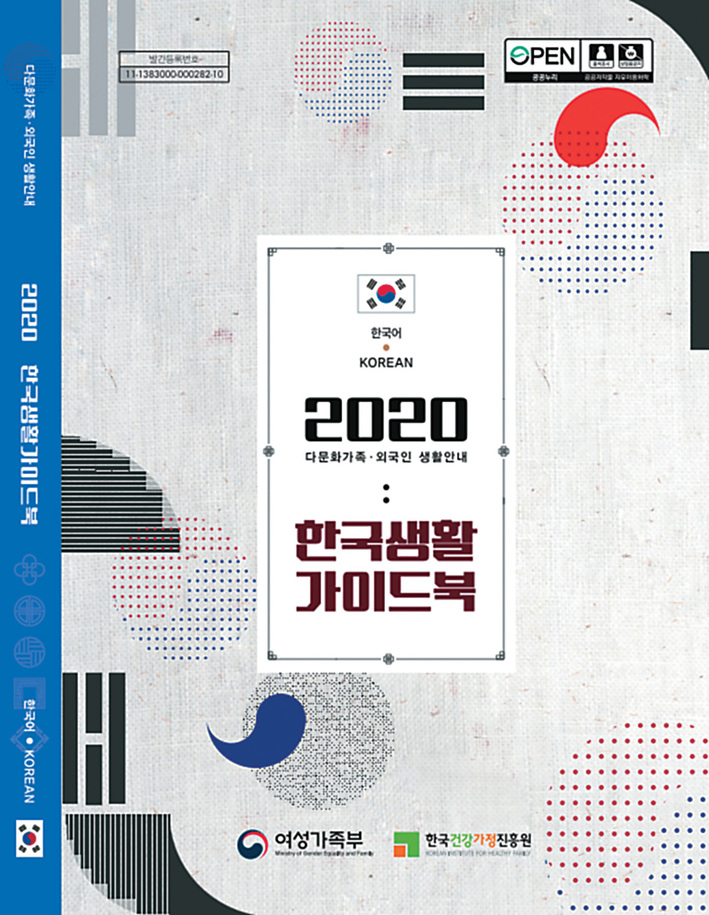 △ The 2020 guidebook for Korean life. (Source: Ministry of Gender Equality and Family)
The Ministry of Gender Equality and Family and the Korean Institute for Healthy Family [sic] published and have begun distributing its "2020 Guidebook for Living in Korea," which includes information on support and life for multi-cultural families and foreigners to help them settle into Korean society.
The book contains information essential to life in the country and details information ranging from foreign support services and medical care to pregnancy and vocational training. The book is published in Korean, Japanese, English, Chinese, Vietnamese, Tagalog, Khmer, Mon-golian, Russian, Thai, Lao, Uzbek and Nepalese. It is being distributed around 228 family support centers and 22 immigration offices and overseas embassies for multi-cultural families and foreign residents.
Download it as a PDF file from liveinkorea.kr, or read it via the Danuri (다누리) phone application. For more information in your preferred language, contact 1577-1366.