News
G-Star adapts to COVID-19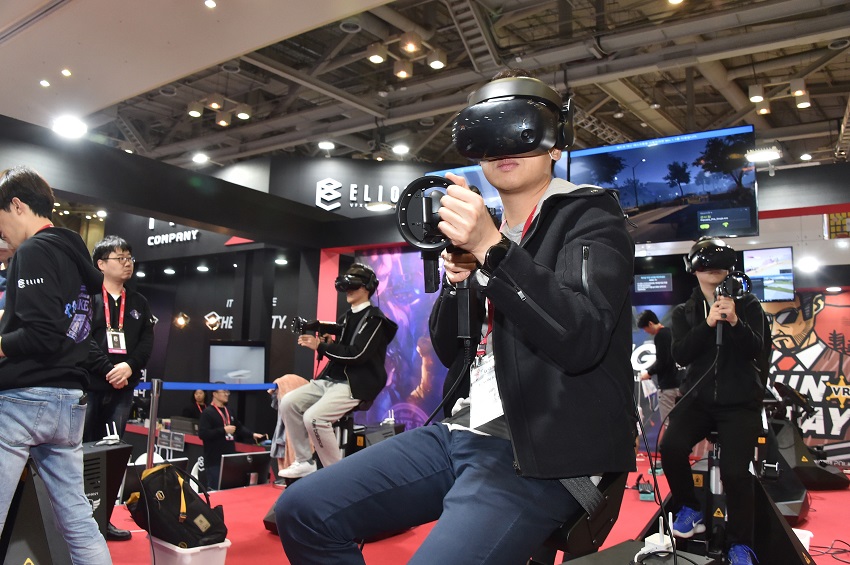 △ A visitor tries out the latest VR technology at last year's G-Star.
G-Star, the nation's largest international gaming exhibition, will be held in a reduced capacity from Nov. 19 to 22.
Due to safety concerns over COVID-19, the event will mostly take place online. To ensure the success of this year's event, G-Star's organizing committee has communicated with gamers via G-Star TV, an online broadcasting channel that first aired on Oct. 9. Covering the latest news about this year's G-Star and about the current gaming industry, the channel has helped gamers and event visitors stay informed and entertained.
Events hosted by G-Star and other participating companies broadcast Friday from 10 p.m. to midnight and every Monday and Wednesday on Twitch. The latest broadcasts are released on YouTube the day after the initial airing. G-Star 2020 will air live on the channel, making this year's event fully accessible online.
BEXCO will put up stages and booths to welcome game companies to broadcast information and footage of their upcoming games. Nexon is expected to make an appearance at this year's event, and industry sources predict that the company will announce "Mabinogi Mobile" or "Tales Weaver M," two highly anticipated titles. For more information, visit the official G-Star website at gstar.or.kr.