News
Sangsang Madang Busan open for artists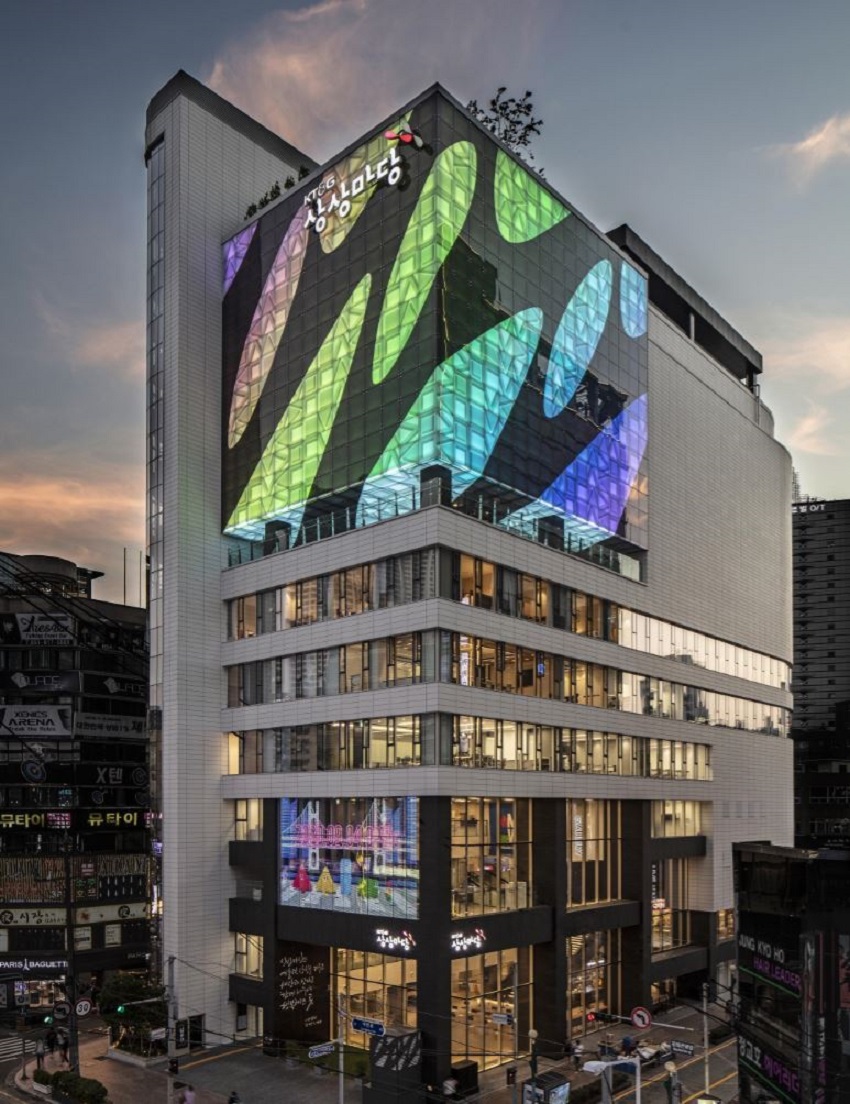 △ Sangsang Madang Busan strengthens the local art scene.
A brand new cultural complex in Seomyeon, named KT&G Sangsang Madang Busan, opened on Sept. 4 and was established by KT&G to strengthen support for the city's culture, arts and start-up environment. It also aims to expand opportunities to enjoy popular culture.
The center is grand: 13 stories high and an additional five levels below ground for a total of 20,000 square meters. To fill the massive area, the KT&G Sangsang Madang Busan is creating an environment that reflects the sensibilities and tastes of young people and stimulates artistic expression. Spaces for design, painting and other creative endeavors are filling the complex's halls, as well as a conference room, a gallery and an office to allow artists to create and network under one roof.
The first through fourth floors are the primary ones of use. Once artists create their own plates, cups, mobile phone cases or anything else they like, they can sell it at the Design Square, a trendy shop found on the second floor. Live Hall, the complex's performance facility, covers both the third and fourth floors and is equipped with a concert hall and a lounge to showcase the city's most talented performers.
Photography is also part of this facility's artistic expression, and a darkroom can be found on the fourth floor. Visitors to KT&G Sangsang Madang Busan will also be able to meet some of the colorful characters that artists have created, like "Busan Sister"(부산언니), who has already become a local celebrity.
Many more facilities run from the fifth through 13th floors, and there are plans to expand. CGV, the nation's largest cinema chain, aims to open a branch of its brand at the KT&G Sangsang Madang Busan in April 2021. The art complex is also operating its Sangsang Master Class, a talent development program designed to help young artists reach their potential. Public education programs will begin on Nov. 1. Those interested in photography and printing can take part in single-day classes, special lectures and professional training to learn about the art forms.
KT&G Sangsang Madang Busan has provided the public with a wide range of cultural experiences for years. Starting in Seoul's Hongdae area in 2007, KT&G Sangsang Madang later arrived in Nonsan, Chuncheon and Daechi. It has grown into a cultural space with almost two million annual visitors and 3,000 cultural and artistic programs every year. The facility is expected to add more dynamism to the city's already vibrant art scene.