News
Local Busan currency launched
A new local currency has been released. The monetary unit, named dongbaekjeon after the official city flower (dongbaek) and the word for coin (jeon), has been issued for the purpose of stimulating the city's economy. As such, it may be used only in Busan.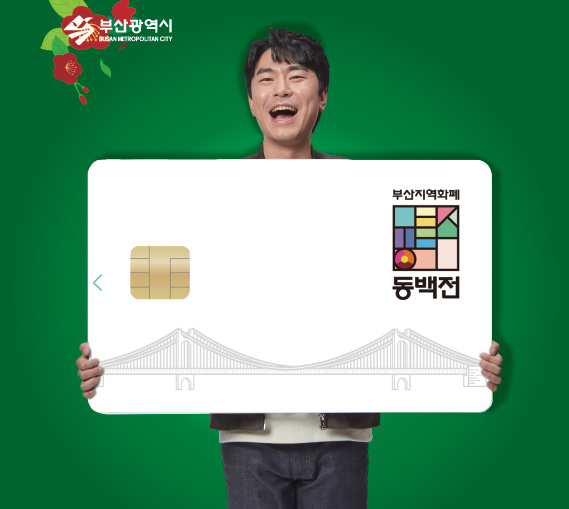 △ Model of Dongbaekjeon, Lee Sieon.
The biggest benefit of the local currency is its cashback program. Buyers can take advantage of a 10-percent cashback reward through the end of February immediately upon payment. Beginning in March, the number will change to six percent.
Those interested in using dong-baekjeon can begin by downloading the Dongbaekjeon app on their phones, signing up for membership and applying for a card. The card can be connected to the bank accounts of KEB Hana, Nonghyup, Kookmin, Shinhan and Woori, as well as the Industrial Bank of Korea, the Standard Chartered Bank and Busan Bank.
Dongbaekjeon users must charge their cards with 5,000 won to 500,000 won at a time for a total of one million won per month. Those with difficulty using the mobile app can also join the program directly through KEB Hana Bank. Going through the bank will also result in immediate reception of the card.
Dongbaekjeon may be used at most stores in the city that have credit card terminals for use. Since the purpose of issuing the local currency is to help the increase of sales of local companies and merchants, it is not available in department stores, large discount stores, corporate supermarkets and some franchise stores with nationwide chains.