News
City Hall gives citizens free Wi-Fi on the go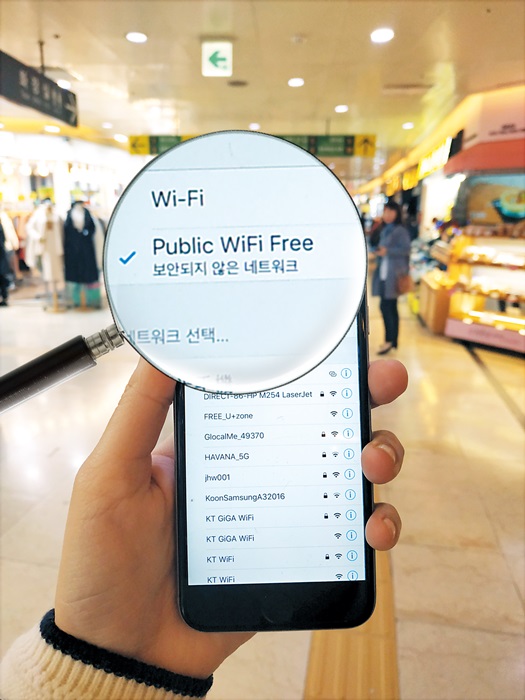 City Hall has installed public Wi-Fi in seven underground shopping areas and on all city buses.
Previously, only users of specific telecommunication companies had access to Wi-Fi in the underground shopping areas, but now, there are no restrictions, even for domestic and foreign tourists. As a result, service is available in underground shopping areas of Bujeon, Seomyeon, Jungang-dong (neighborhood), Busan Station, Nampo, Gwangbok-dong and Gukje market.
To access Wi-Fi in the underground shopping areas, connect to the free public Wi-Fi available through your phone's network.
While it is still required to use the Internet of a specific provider in Busan's subways, since late August, citizens have also had Wi-Fi access on over 2,000 city buses. Previously, Internet on the bus was only available through data, but this has changed due to the introduction of public Wi-Fi.
To access Internet on the bus, go into your phone's network settings and find the free Wi-Fi, which should contain the number of the bus you are riding. Keep in mind that the security of the Wi-Fi networks on the bus may be of a dubious nature, so it's important to be smart and cautious regarding what information you share.
In addition to Wi-Fi, City Hall is adding more conveniences to the city's public transportation. Citing extreme weather conditions in the summer and fall, City Hall has announced that it will install hot seats and air curtains at bus stops, so that travelers will not have to wait in the hot or cold. City Hall plans to install these new features at all bus stops by the year 2022.
Find your network and connect for free!