Life
Quiescence caffeine exhibition
Coffee is already a part of everyday life for lots of people in many cultures. Koreans consume about three times more coffee than the global average, with a sizable portion being imported from Vietnam. ASEAN Culture House (ACH)'s special exhibition "Tea Time and Coffee Break" look into ASEAN tea and coffee culture until June 19.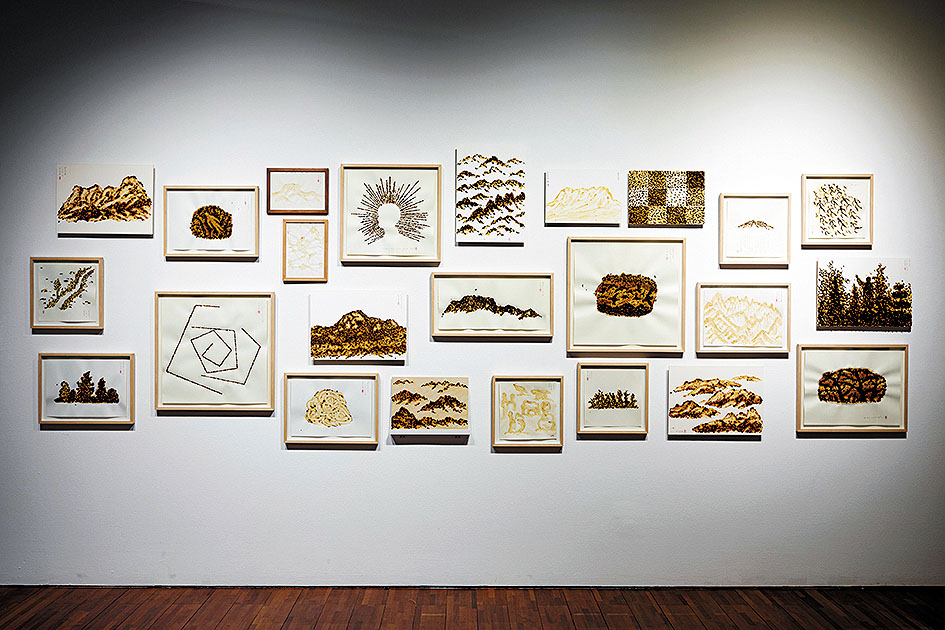 △Drawings of tea by Changwon Lee.
Over 30 pieces, by contemporary artists highlight the theme "pause." The artwork throughout the exhibition was created to portray the ASEAN beliefs of these beverages to greet guests and to give them a break from their day.
The exhibition's first section begins with "Is-of" by Jungki Beak. His work consists of photographs taken in Vietnamese tea fields, made with natural pigments extracted from tea leaves. The second part consists of Changwon Lee's artwork, including a large-scale work entitled "Ganghwa Island-Shade back in time." The landscape work shows an image of a docked ship that is made with dense coffee bean powder spread on small layers of shelves. A video installation is featured in the third part. "Liquid Circular Glass-Break Booth" by Hwa Young Park interprets "coffee breaks" as the space-time to take a "break" from our daily lives.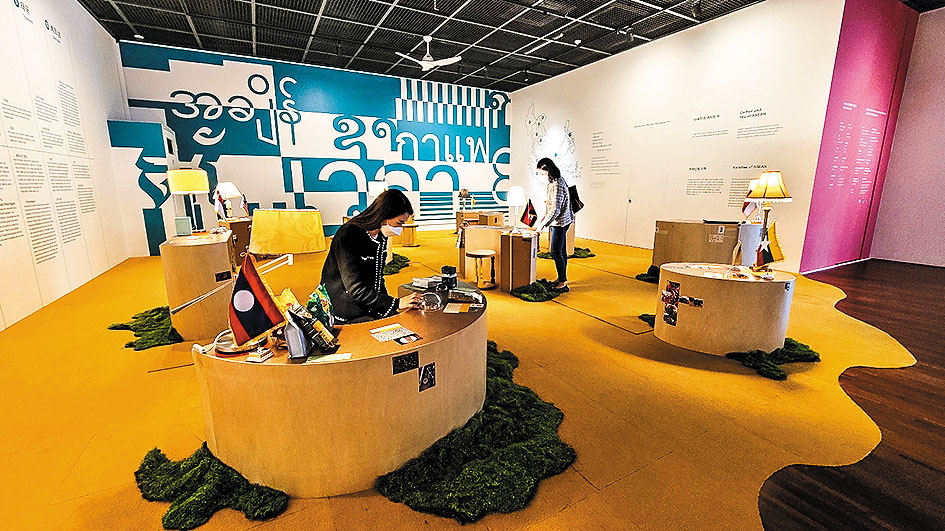 △ASEAN Tea Room.
Guests can also learn about the region's coffee within the accompanying "ASEAN Tea Room." The relaxation area was designed by the "Gowaseo" and "Mujindongsa" groups.
Visit the ACH website (ach.or.kr) for further details.