Life
Time travel to learn about environmental issues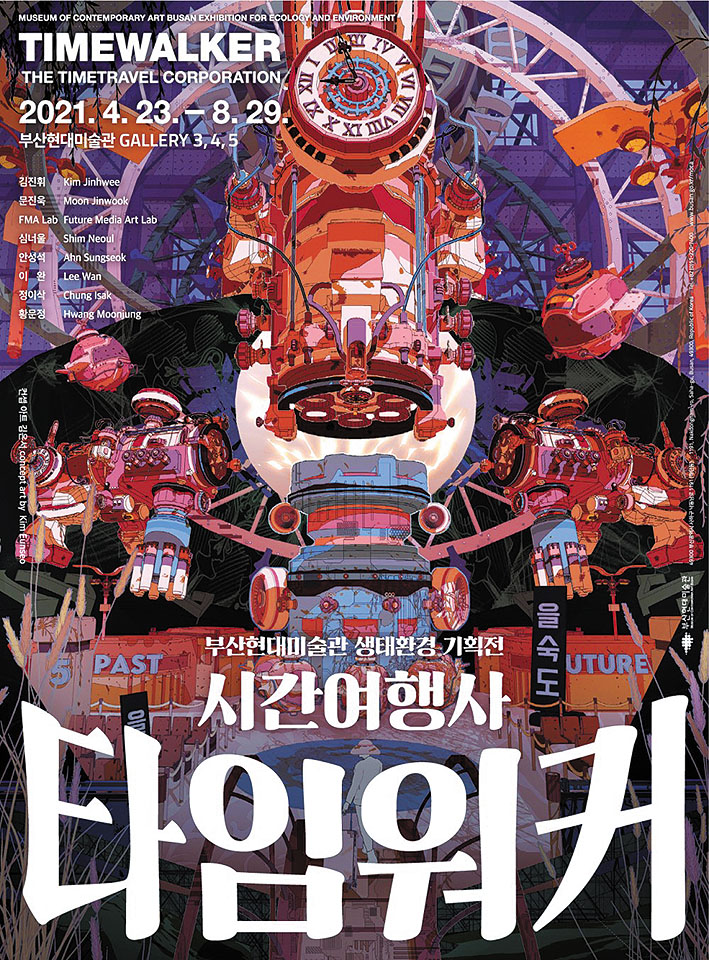 The seriousness of environmental pollution is shown in a new exhib-ition. The Museum of Contemporary Art Busan will host the "TIME-WALKER: The Time Travel Corp-oration" exhibition until Aug. 29.
 Set up like a time-traveling voyage by the Timewalker, a time travel agency, visitors become passengers and must figure out puzzles in an escape roomesque fashion to learn about the environment while traveling through a recreated Eulsukdo. The once landfill is now a protected migratory bird sanctuary and home of to the museum. The exhibition connects the past, present and future of Eulsukdo.
 The exhibit is modeled after the novel Timewalker Inc., written by Shim Neoul, a Korean science fiction writer. Based on the novel, artists and architects produced eight display spaces and about 10 artworks, including installations, sculptures and drawings. The journey begins in 2031, and visitors can only return to that time once they have traveled to 2081. They will also journey to other times in history, such as the 1980s and 1990s. All along the way, they will solve puzzles and mysteries hidden by the writers and artists. Visitors who succeed in returning to 2031 can receive a copy of the novel for free.
 Also, the Museum of Contemporary Art Busan is holding an archive ex-hibition, "MOCA Press", in conjunt-ion with "TIMEWALKER: The Time Travel Corporation." Here, the res-earch materials used to complete the display are reprocessed as newspaper articles that give a more in-depth description of the exhi-bition.
 The exhibit is operated by reser-vation and runs for an hour. Two teams with a maximum of 10 people are permitted at a time. Visitors with 5 p.m. reservations are allowed to enjoy the exhibit without the costra-ints of the game. Reservations can be made on the website (busan.go.kr/moca).
◎ Address: 1191 Nakdongnam-ro, Saha-gu
◎ Hours: Tuesday to Sunday 10 a.m. to 6 p.m. Closed on Mondays and holidays.
◎ How to get there: Hadan Station (metro line 1), exit 3. Take bus 168, 3, 520 55, 58, 58-1, 58-2 or 221.