Life
Anxiety's message: The Uncanny World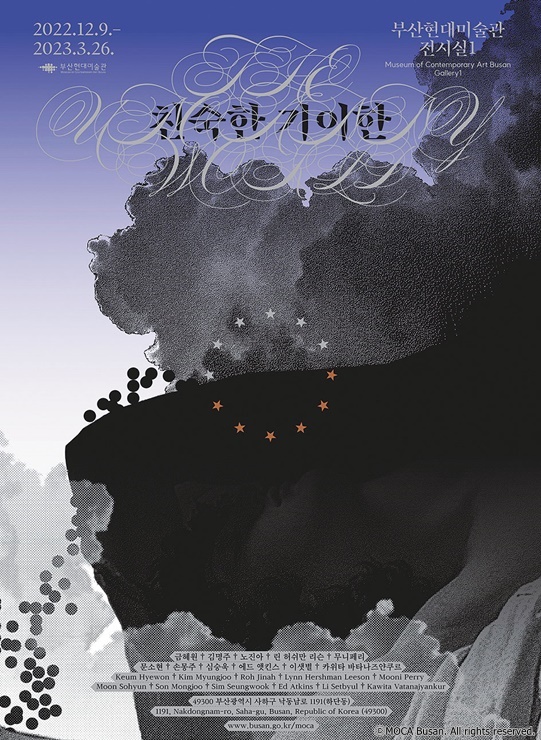 What value does anxiety hold in the new era? MOCA Busan hosts "The Uncanny World" at Gallery 1 till March 26. The exhibition is composed of various pieces by 11 artists from Korea, Thailand, the U.S. and the U.K.
​
 The exhibition "The Uncanny World" focuses on the anxiety which has permeated individuals and society since the pandemic. Anxiety is usually considered a confusing and detrimental emotion, which interrupts typical reasoning and rationale. However, this exhibition suggests that the audience should sense the familiarity in the anxiety and note that emotion leads to the hidden truth behind modern society.
​
 During the exhibition period, a variety of related events will be held. Visitors can participate in "Uncanny Fortune Cookies" in the lobby till Jan. 29. It will be followed by an exhibition and lecture called "The Secret of GM Marine Medaka," in February. The event introduces the trends and prospects of gene manipulation (GM) technology and the lecture is given by Nam Yoonkwon, a professor from Pukyong National Un-iversity. More lectures are slated to follow in March.
​
※ MOCA Busan
Address: 1191, Nakdongnam-ro, Saha-gu
Hours: 10 a.m. to 6 p.m. every day. Closed on Mondays.
Website: busan.go.kr/moca