Life
Broadway musical CATS returns to Busan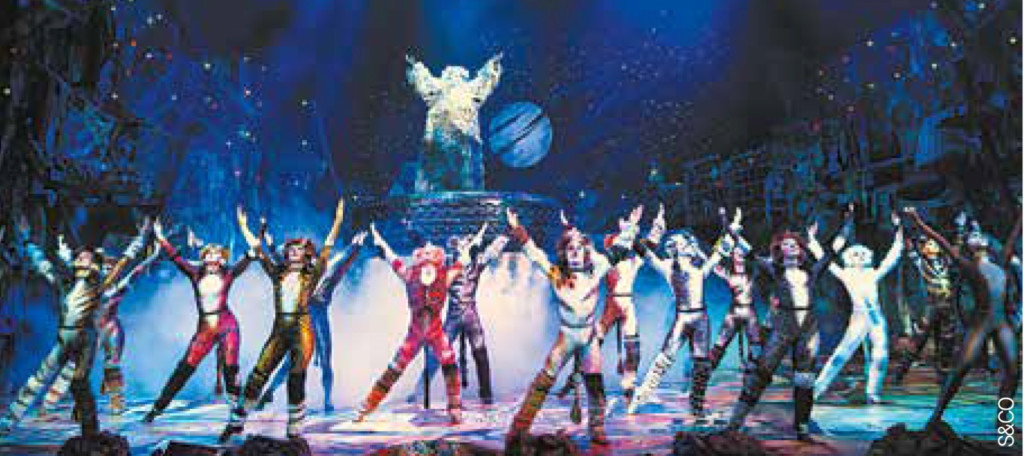 "Jellicle section" tickets offer audience members the chance to interact with the cast.

 Since its 1981 premiere, CATS has been performed in over 30 countries and 300 cities. The show has been translated into more than 15 languages and watched by over 80 million people. The Dream Theatre will host the musical from Jan. 6 to 15 in English with Korean subtitles.
 Acclaimed as one of the best musicals, CATS set the record for being simultaneously the longest-running performance on Broadway and the West End. CATS has also won prestigious awards, such as the Tony Award, the Laurence Olivier, the Drama Desk Award and the Outer Critics Circle Award.
 After five years, this performance returns to its original glory, with full makeup and spectator inter-action. Even the "Jellicle cats," who break the fourth wall by appearing in the audience at various periods, are back. This tour will return the musical to its roots, with the cast appearing and moving freely onstage and among the audience.
 The feline lives depicted in the musical deliver insightful lessons and messages through their semblance of human lives. Younger generations often comment on the unique fantasy world and its mysterious nature. Since the dramatic comedy is over 40 years old, older generations comment on the opportunity to reflect on their past.
 Tickets range from 90,000 to 170,000 won and guests must be over 8 years of age to attend. Addi-tional booking information and guid-elines can be found on Interpark (interpark.com) or the theater's web-site (dreamtheatre.co.kr).