Life
International student looks back on 2022 Ethiopian Ph.D. student, Hamdi Ahmed on city progress and World Expo
 As 2022 comes to a close, City Hall lays out a big picture for a better future, including World Expo 2030 efforts and providing services to boost the local economy and make life more convenient for residents and tourists. Busan Foundation for International Cooperation (BFIC) operated app "Life in Busan" and the city's Dongbaek Taxi interpretation service, Dongbaekjeon and Dongbaektong are some of the services improving local life. How was 2022 for residents who were away from their hometown? Dynamic Busan talked to Hamdi Abdurhmam Ahmed, a president of the Ethiopian Students Association in Korea (ESAK).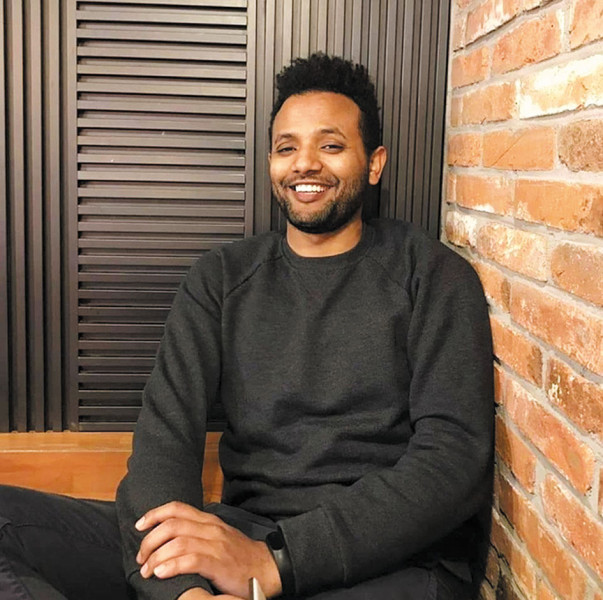 Hamdi Ahmed is a ESAK president and Ph.D. student.

Q.Please introduce yourself. What do you do in Busan?
A.My name is Hamdi Abdurhmam Ahmed. I am currently pursuing a Ph.D. with a major in Industrial Data Science and Engineering at Pukyong National University and Pusan National University, Busan, Korea. My current research interests include the multid-isciplinary area of applied computer science for real-world applications, artificial intelligence and semantic web services.
 I am originally from Ethiopia and have been living in Busan since March 2017.
How was your life in 2022 in general?
 The last two years were not very interesting due to the outbreak of COVID-19. But now that pandemic restrictions have eased, I find that my life has improved in terms of social interaction and participation in public activities.
What local services have helped improve your life?
 I took the Korean language course offered by the BFIC, which has been extremely helpful in my daily activit-ies. Apart from that, we at the ESAK, where I am currently serving as a president, applied for support thro-ugh the program for foreign communities in Busan. We did so to help fund the expenses of hosting the first ESAK Futsal tournament in Busan. As a result, Ethiopians' talents were displayed as teams from different cities facing each other for the 1st ESAK Futsal tournament. Teams from four universities in three cities (Busan, Seoul and Gwangju) displayed their football in Busan. We want to thank BFIC again for supporting the event.
Tell us your thoughts about the World Expo 2030 being held in Busan.
 I would be thrilled if Busan could have the opportunity to host the World Expo in 2030. This would be an incredible honor and a chance to showcase the city on a global stage. I believe that it will give Busan and Korea an excellent opportunity to show their beautiful culture and advancement in technology to the world.
What is your personal hope for 2023?
 I hope to continue striving to improve myself and become better than I was yesterday.