Life
Life of leisure recommendations
Concerns about how to spend leisure time have plagued all ge-nerations. A new exhibition helps g-uests find the perfect leisure activity to fit their lifestyle.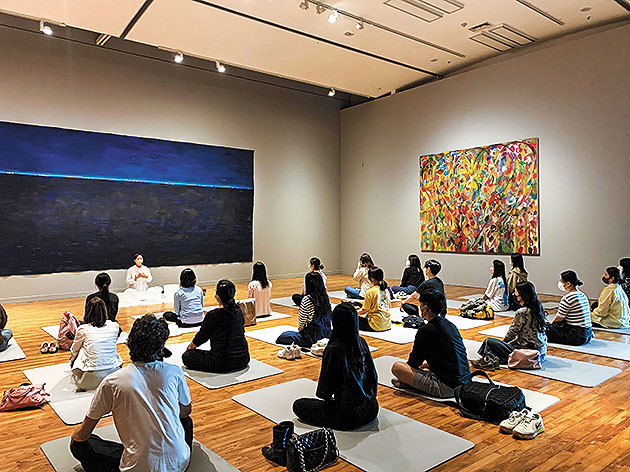 Lectures are held inside the exhibition hall.
The Busan Museum of Art (BMA) will host a special exhibition entitled "On my way to the Museum" on the third floor till Oct. 16. The exhibit pays attention to how some art museums are being transformed into social spaces where various experiences are shared, rather than just a place to appreciate works. Under the theme "leisure," many cultural artists from Busan participated and contributed artworks.
In the "intro" section, visitors are given a chance to reflect on the meaning of spare time. Notably, "Testing Time" by Sunwoo Hoon is a space that recommends leisure activities. The preceding three sections unfold to fit the theme. The "●+●+●" section allows guests to learn and share through the lives of others. "●+●" is designed to make the audience think about relationship formation. Guests can interact with the artwork and build a deeper relationship with the pieces. The "●" section is a space that facilitates inner self-focus through dance.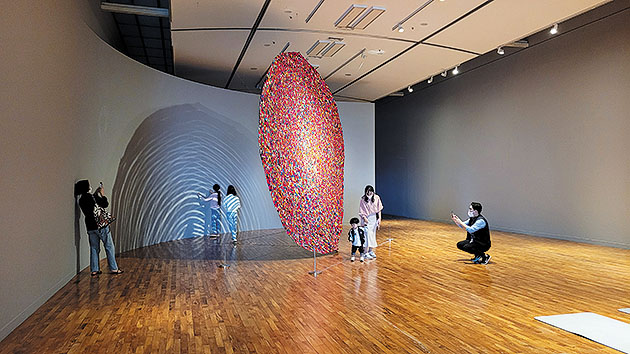 Artworks displayed in "●+●" section.

In addition to the exhibition, the museum operates various leisure programs. Such programs run Wedn-esdays through Saturdays and include lectures, yoga, drawing, meditation and gymnastics. To learn more about the exhibit or programs, visit the museum online (art.busan.go.kr).