Life
Society through snapshots in time
Around the globe, as some people and places experience peace, others suffer conflict and strife. Thus, the historic photographic evidence embodies the crossroads of life and death. Till May 15, at the Busan Cultural Center, visitors can peek into the past through "The Pulitzer Prize Photographs" exhibition.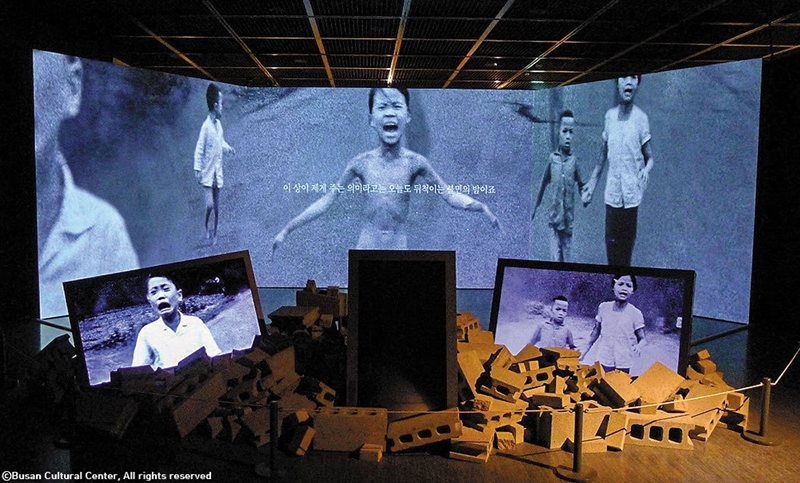 △A young girl runs from a napalm attack after ripping off her burning clothes in 1972 Vietnam.
Established in the U.S. in 1917 by Joseph Pulitzer, the prestigious journalism and art award, known as the "Pulitzer Prize," is bestowed to individuals, groups or organizations for exemplary work in their respective fields. What sets the selected photos apart from others is their groundbreaking one-of-a-kind nature. The second a shutter clicks, the moment is captured with possible ripples radiating through multiple eras.
Journeying through the more than 100 winning works from 1942 to 2021 prize-winning photos is an emotional venture into days gone. One, in particular, was taken by Pulitzer Prize winner and photojournalist Kim Kyung-Hoon. The photograph depicts a family running to avoid tear gas near the U.S.-Mexico border.
The exhibit offers guests a chance to experience history using image descriptions, interviews and the 1998 Emmy award-winning documentary "Moment of Impact: Stories of the Pulitzer Prize Photographs." The film, narrated by Sam Waterson, is just over an hour.
Tickets are 15,000 won for adults, 12,000 won for teenagers and 9,000 won for children three years old or over. The exhibition is open from 10 a.m. to 7 p.m. and is closed every Monday. Visit the Busan Cultural Center website (bscc.or.kr) for further information.