Life
Curiosity beyond the sea awaits
From an early age, humankind has expressed its desire and imagination for unknown lands. Before the 20th century, maps were hand-drawn and were therefore based on perception. Korea National Maritime Museum affords us the chance to quench our thirst for the world beyond the horizon through the exhibition "Wonderworld maps connecting longingness beyond the horizon" until March 6.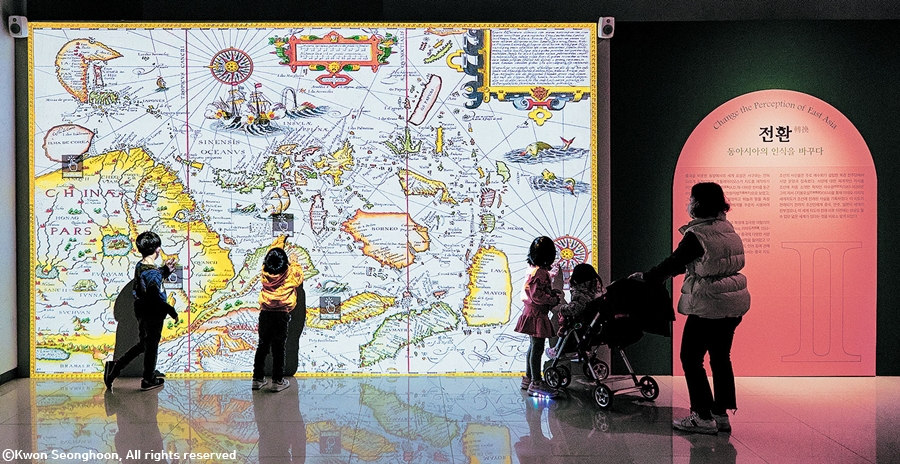 △The van Langren map is based on charts by J. H. van Linschoten.
The exhibition consists of five parts, including the specially-designated area. The first section, "Imagine a New World," exhibits the oldest maps of the West and the East. Covering the west wall is an interactive rendering of the world map produced by H.F. van Langren. In the second section, entitled "Change the Perception of East Asia," visitors can look at maps created during the Joseon Dynasty.
Part three, "The Spread of Geographic Information on the Korean Peninsula," introduces a map made between the 18th and 19th cent-uries, called "Joseon Wangguk-do" by French cartographer D'Anville. "Koreans Encounter, the Western World," the last section, shows the increased exchange of geographical and intercultural information in the 19th century. The special area prese-nts global issues related to Dokdo's territorial sovereignty and is titled "The Old Map, Protect Our Sea."