Life
Experience live British theater
The National Theatre Live (NT-Live) Series are scheduled at Busan Cultural Center's Middle Theater, where everyone can enjoy British theatre. These performances, vividly displayed on a lar-ge screen, have become a hot topic around the world. The hit shows have won Lawrence Olivier and Tony Awards. They also feature world-famous directors and actors, to create must-see masterpieces that can't be missed.

△A scene from "The Mysterious Incident of the Dog in the Midnight"
"The Mysterious Incident of the Dog in the Midnight," directed by Marianne Elliott, will be screened at 3 p.m., Feb. 26. After its 2012 U.K. premiere, it won seven Olivier Awards in 2013 and five Tony Awards in 2015. The play opens when the 15-year-old protagonist, Christo-pher, is accused of murdering his neighbor's dog, Wellington. To find the real culprit, Christopher investigates the incident himself.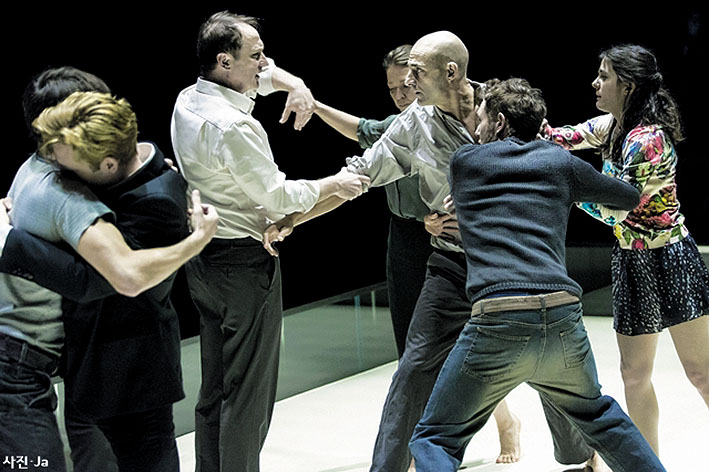 △A scene from "Landscape from the Bridge"
"Landscape from the Bridge," an eccentric play by American playwright Arthur Miller will be available on Saturday, April 30 at 3 p.m. This work became a topic for discussion on the European theater scene when one of the world's greatest directors, Ivo van Hope and actor Mark Strong met. In 2014, it won three Lawrence Olivier Awards.
The show intensely and delicately expresses the emotions of Eddie, who cares for his niece Catherine. Through their relationship, emotional desires and doubts about community relationships arise.
All seats are 20,000 won; when you buy two NT-Live tickets, there is a 30 percent discount. Both shows are open to those over 15 years old. For more information or to buy tickets, visit the Busan Cultural Center's website (bscc.or.kr).
※All performance and exhibit schedules are subject to change or cancel depending on the spread of COVID-19.