Life
Two decades collection review
On the second floor of BMA, a special exhibition entitled "BMA Collection Report" will be held until Feb. 20. This exhibit is designed to share an overview of the museum's lifetime, 23 years, of collected pieces and related activities, in hopes of examining its future direction. In particular, 25 newly acquired pieces from 2018 to 2021 are displayed.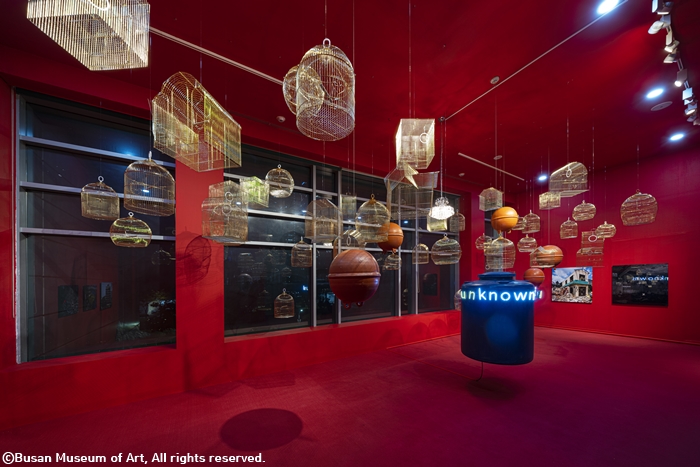 △"Birds don't sing anymore (kein Vogel mehr singt)" by Kang Taehun.
The collection provides a detailed analysis of the current state of the museum. Out of 2,940 pieces on display, 917 were purchased and 2,023 were donated. The majority of the works are paintings at 55 percent, followed by drawings and prints at 19 percent and photographs at 11 percent. Over 130 collection exhibitions have been held at BMA and this unique compilation delves into them, while highlighting the most recent.
Major works include "Birds don't sing anymore" by Kang Taehun, which is meant to express problems in reality, "New Structure 16" by Gwon Osang which aims to redefine sculptures by crossing the edges of solids and planes, "40 stair" by Park Byeongje showing 1950s Busan and "In God We Trust," a digital animation by Jeon Joonho.
This exhibit is the first stage of a project to record the history of artwork collections at the museum. After two subsequent steps, BMA will review the benchmark used to evaluate these compilations. Then, the results will be used to plan future collections, redefine the muse-um's identity and establish a fresh direction. Renovation plans, for 2024 tentative completion, are underway and will consider each aspect of the project.