Life
Present technology made possible by historic artifacts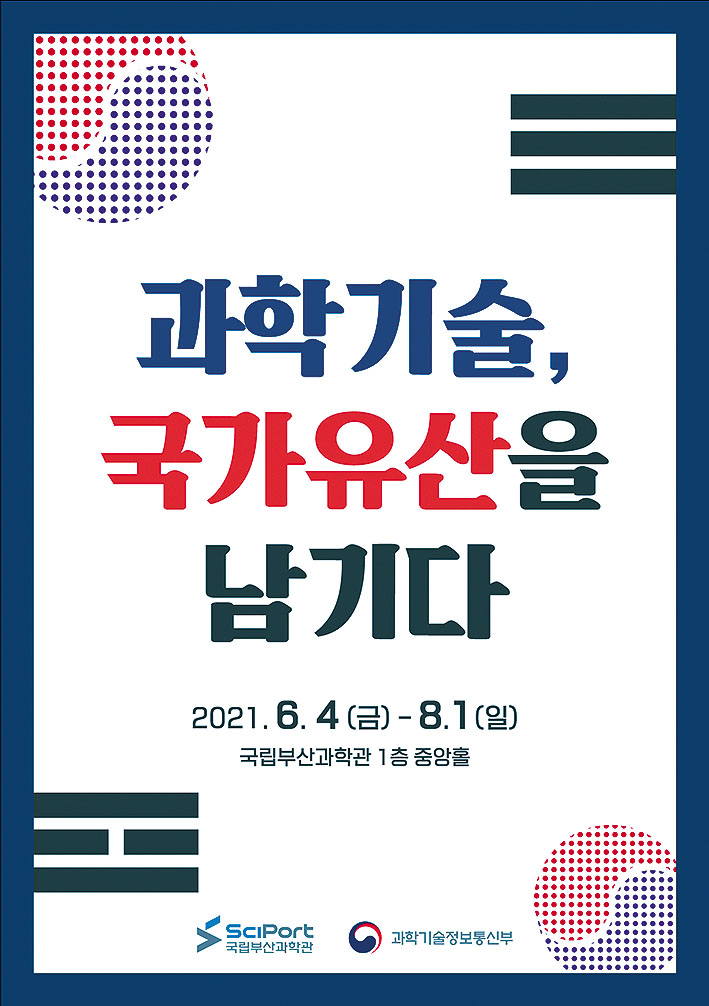 ▲ 'Science Technology, Leaving a National Heritage' exhibition poster. (source: Busan National Science Museum)
 The Busan National Science Museum holding "Science Technology, Leaving a National Heritage," a special exhibition which examines significant national scientific and technological developments and how they've advanced the fields. The free exhibition is open until Aug. 1.
 Here, guests can find 12 historically significant pieces that have contributed to Korean scientific and technological developments. Some of the artifacts that have been selected for preservation and management are Chiljeongsan and a Donguibogam. Chiljeongsan is the original Korean calendar made in the fifteenth century. A year, calculated by a Chiljeongsan, is only one second off from the timing of an actual revolution of the earth. A Doguibogam is a comprehensive encyclopedia covering the principles and practice of Eastern Medicine. Written in the seventeenth century, it emphasized medical treatments, illness prevention and healthy bodybuilding.
 Also, the exhibition includes research on crop genetics and plant species advancement data by Dr. Woo Jang-chun, a renowned agricultural scientist and botanist. A genealogy diagram he wrote of radish varieties while developing the Korean radish in the 1950s is on display. In addition, guests can read through the "1958 60th Anniversary Papers," the first collection of commemorative papers written by Dr. Jang-chun. In 1935, he found that different radish species could evolve by cross-fertilization. This realization had a significant impact on biology and led to a revision of Darwin's theory of evolution.
Hours: 9:30 a.m. to 5:30 p.m. Closed on Mondays and national holidays.
Address: 59, Dongbusangwang-wang 6-ro, Gijang-eup, Gijang-gun