Life
Behold ASEAN's art and culture through animals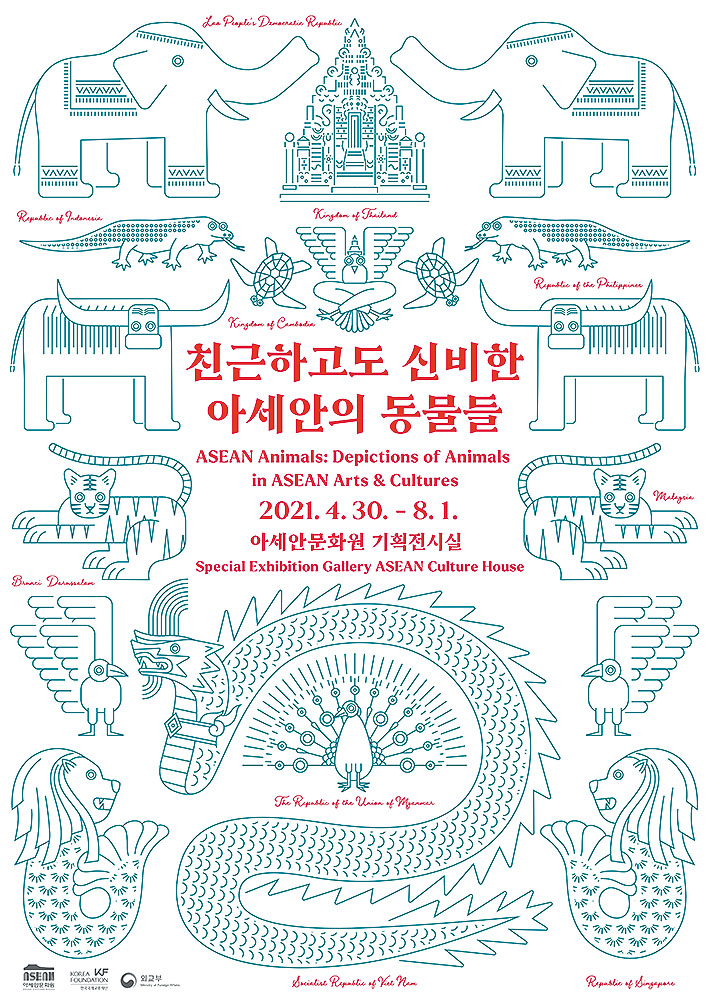 A special exhibition, "ASEAN Animals: Depictions of Animals in ASEAN Arts & Cultures," comes to the ASEAN Culture House until Aug. 1. The animal-themed exhibition highlights 100 works of art, depicting various kinds of real and imaginary animals from all reaches of ASEAN culture.
 At the beginning of the exhibition are 10 symbolic animals, each representing a different ASEAN country. Learn how these and other animals play a part in the countries' identity.
 The main exhibition consists of three themes. The first theme, animals and everyday life, introduces various animals prevalent in multiple parts of ASEAN life. The second part, animals as subjects of awe and worship features animals linked to religions in the region. In particular, a video entitled "Animal Beat" shows images of animals that are considered holy. The last theme of the exhibition, mythical animals, is full of natural and mythical animals from ancient mythology.
 To prevent the spread of COVID-19, only 15 people are allowed in per 30-minute session. To reserve a session, visit the ASEAN Culture House website (ach.or.kr).
◎ Address: 48108 162 Jwadong-ro, Haeundae-gu
◎ Hours: Tuesday to Friday 10 a.m. to 6 p.m. Saturday and Sunday 10 a.m. to 7 p.m. Closed on Mondays and holidays.
◎ How to get there: Jangsan Station (metro line 2), exit 2. Located behind Inje University Haeundae Paik Hospital.