Life
Busan's Dream Theatre hosts wicked good musical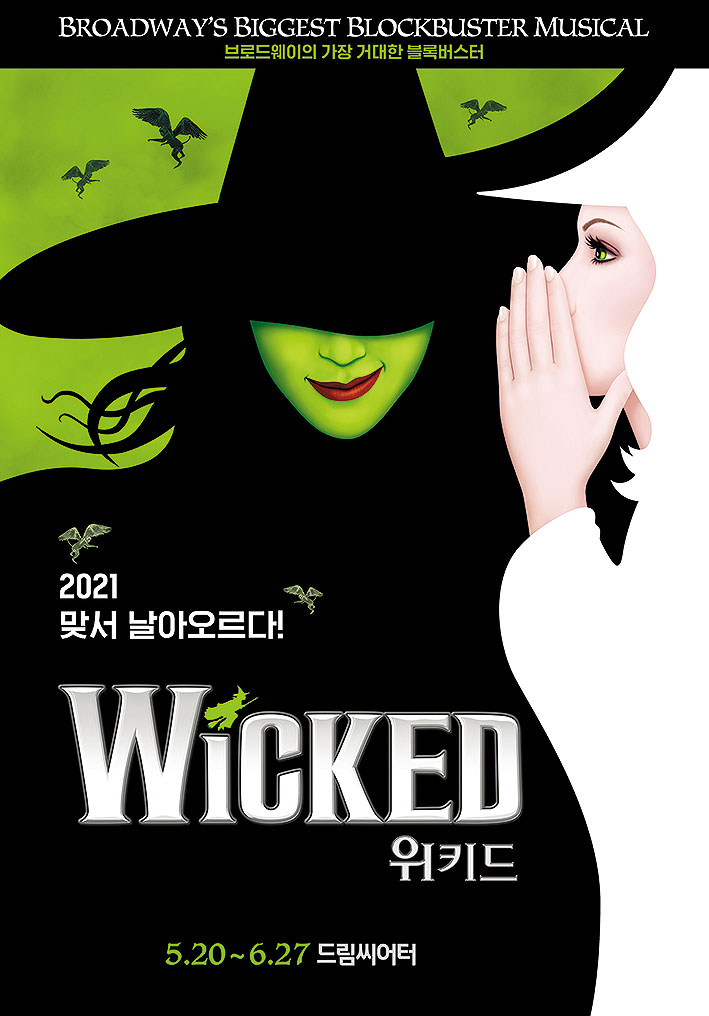 The Musical `Wicked' is coming to the Dream Theatre, next to BIFC, from May 20 to June 27.
 `Wicked' a musical, based on Gregory Maguire's novel with the same name, depicts a spin on the classic story "The Wonderful Wizard of Oz". This reimagined version focuses on the witches of the land of Oz, detailing the history and status of Elphaba, the so-called wicked witch of the west, and Glinda, the alleged good witch. The gripping plot shows a prequel to the classic piece, explaining why and how each witch received their nomenclature.
 This two-act runaway success consists of many elements such as 54 different scenes, 5,000 green LED lights, over 300 costumes and a massive clock dragon complete with wings, measuring 12.4 meters in length. The highlight of the musical is the last song in act one, Defying Gravity, offering catharsis in perfect harmony with the rhythm of the music, movement of the actors and set.
 Over 60 million people from over 100 cities in 16 countries have seen this musical since its 2003 Broadway debut. After winning three Tony Awards, considered the highest American theater honor, it's no wonder why this show was ranked the second-largest Broadway production in sales for 2021.
Venue: Dream Theatre
Performance time: 7:30 p.m. on weekdays, 2 and 7 p.m. on weekends
Age recommendation: Ages eight and older
Running time: 150 minutes (

Intermission: 20 minutes)

Tickets: 150,000 won for VIP seats,130,000 won for R seats, 100,000 won for S seats, 80,000 won for A seats and 60,000 won for B seats
Website: dreamtheatre.co.kr
How to get there: Busan Int'l Finance Center·Busan Bank Station (metro line 2), exit 3. Then walk for three minutes