Life
[INTERVIEW] Picture perfect expat representative Michael Kazemi
More than 46,000 expats live in Busan. In 2019, a specific role was created to enable smooth interactions between the city and its foreign residents, the Busan Representatives of Foreign Residents. The Busanite selected attends a conference to speak on behalf of expats. The conference, Busan Foreign Residents Representatives Conference, offers a community that welcomes people from different countries to talk about Busan life.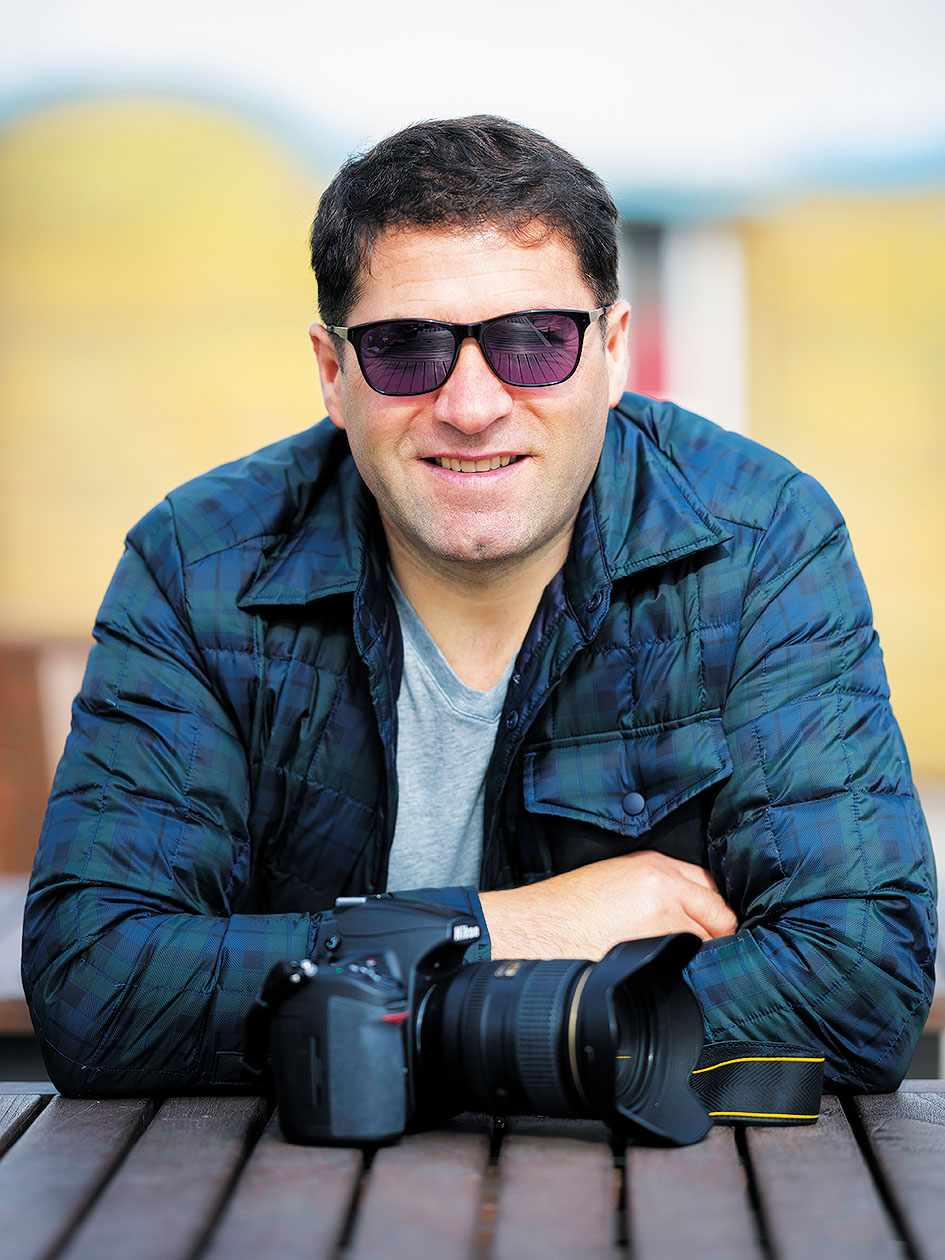 ▲ Kazemi enjoys taking pictures around the city.
Michael Kazemi was selected due to his long history of collaborating with multiple local media companies and clicking away around town, he got to know the ins and outs of the city like no other. After 10 years of photography experience, what would his picture of Busan look like? As a trusted representative and talented photographer of Busan, we spoke to him about life here.
Q. Greetings! Please introduce yourself.
A. Hello, my name is Michael Kazemi. I'm originally from Iran, moved to Korea about 12 years ago and currently living in beautiful Busan.
 I have a small business in the film industry, mostly animation, but this one is the one I like and enjoy the most. I have a bachelor's in international business management, a master's in international monetary market and stocks and an MBA.
 Also, I take photos but it is more a passion than a business because I really enjoy it. However, most know me as a photographer, because I rarely talk about my business.
Q. Congratulations on being selected as one of the Busan Representative of Foreign Residents! Would you like to tell us why you applied?
A. I have been living here for almost 12 years and have been engaged in many different communities and sorts of groups, such as art, environment and clean energy as well as hiking. I thought that I could be helpful to the foreigners who are living in Busan city. So, I decided to nominate myself as the official Busan Representative of Foreign Residents.
Q. What made you come to Korea?
A. Well, it is a long story, many things led me to move to this city. First, at that time, business was fragile in Europe and the market was shrinking year by year, but Asia was very active and dynamic. So, I moved to Korea, a country I consider one of the best in Asia.
 The second reason was my adventurous nature. There are many places that I haven't discovered in Korea even after 12 years of living here. Even though I've traveled about 90 percent of the country, I'd like to continue to explore.
Q. How Busan has changed in 12 years and how you think it will change in the future?
A. Busan is a fantastic city and has changed a lot since I moved here. Most of the large buildings have been built in the last 12 years, which has transformed Busan into a true metropolitan city. Now, there are more skyscrapers than Seoul.
 I think Busan will continue, as the most fascinating city of Korea and the world; it has certainly got the potential to do it. I believe most well-developed, wealthy and beautiful cities in the world are port cities. They connect economy and business worldwide.
Q. Can we hear your vision as one of the Busan Representative of Foreign Residents.
A. Since I have been engaged in different communities and groups, I think I can improve the social lives of foreigners in Busan by reflecting on their ideas, needs and issues. When we meet each other, most part of our conversations is about living in Korea. We exchange our findings and experiences in order to solve any issues faster and easier.
※ Michael Kazemi Instagram: https://www.instagram.com/michael_kazemi/
※ Michael Kazemi BAND: https://band.us/band/82763874