Life
Traditional music venue offers Saturday concerts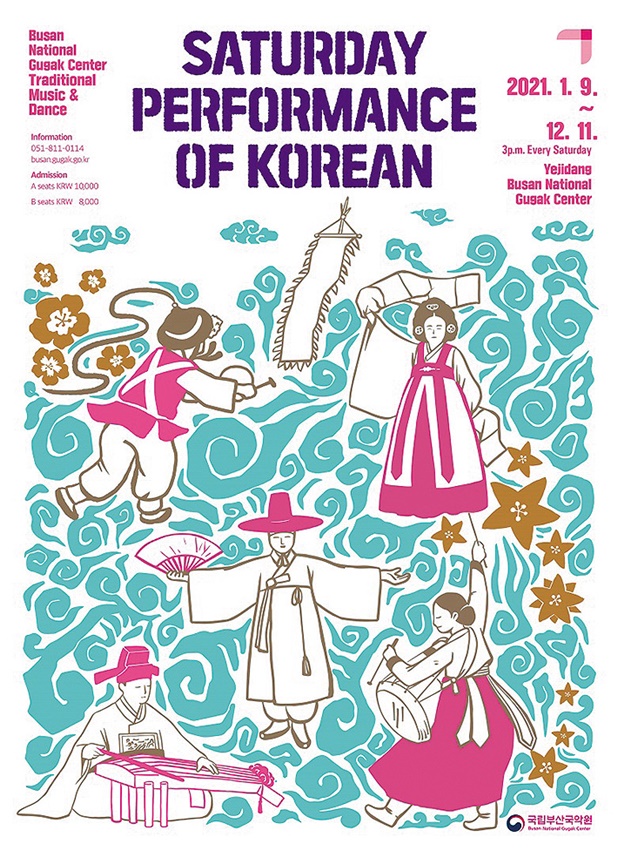 See a traditional music concert. (Source: Busan National Gugak Center)
The Busan National Gugak Center has announced the 2021 schedule of their popular Toyosinmyeong concert series. Titled "Saturday Performance of Korean Traditional Music and Dance" in English, the Korean name for the program means something closer to "joyful Saturday". Gugak (traditional music) fans and curious visitors have been feeling this special joy since Saturday performances began in 2009. This year's series began on January 9 and runs through December 11. Shows start at 3 p.m.
 The center has prepared six different concerts which are performed on a weekly rotation. Traditional court music and folk music, as well as creative modern pieces, are combined with vibrant traditional dance to create a spectacular audiovisual show.
 Starting this year the Gugak center will also broadcast performances on its Youtube channel. Tickets for the live show are 10,000 won for A-level and 8,000 won for B-level seats and can be reserved on the center's website or by phone. Audience members should be at least 15 years old.
How to get there: Seomyeon Station (metro line 1), exit 7. Take Bus 33 and get off at Busan National Gugak Center Bus Stop
Website: busan.gugak.go.kr
Phone: 051-811-0114