Life
COVID-19 threat decreases, but authorities warn against complacency
Busan has been succesful in its efforts to contain COVID-19, but that doesn't mean that public in-stitututions aren't being cautious. Museums and performance centers around the city are putting some of their most fascinating and educational materials online. Here's what you can catch from the comfort of your sofa!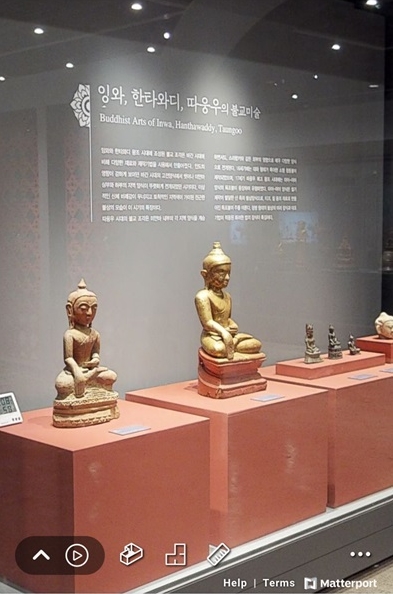 △ A VR still from "Buddhist Art of Myanmar.
History Museums
Most exhibition spaces have temporarily closed, but some have also gone online. Busan Museum is bringing history and culture to you by way of online and VR experiences. The main event is the museum's virtual reality exhibit "Buddhist Art of Myanmar," which delivers an overview of the Southeast Asian country's history and culture through Buddhist art. Virtual tours, explorations of historic artifacts and vlogs are also available.
"Gaya Spirit: Iron & Tune," which was displayed by the National Museum of Korea, is another accessible VR exhibition. Take a look at earth-enware, royal clothing and armor dating back to Korea's Gaya era.
Website: museum.busan.go.kr/busan/onlinemuseum
Art Museums
The Busan Museum of Art has also opened up online services. Under the name of "Art Museum in My Hands," this exhibition service will be provided through the museum's official Instagram, Facebook and YouTube. Additionally, there is an exhibition by contemporary artist Shiota Chiharu called "The Soul Trembles," which is an exploration of her sculptures, photographs and drawings that are available via VR. Typing "Busan Museum of Art" into the YouTube search bar will net many other videos of a similar nature.

△ A capture of a gugak performance on YouTube.
Online Performances
The performing arts are also getting in on the action. The National Theater of Korea is releasing a performance to the public every week. These performances inlude cultural gems like gugak (Korean classical music) pansori (traditional dramatic song), dance and music. All it takes to watch these excellent online programs is a quick and simple search of the National Theater of Korea on YouTube.
Use the same service to search for what the Korea National Opera has to offer, because it operates a weekly performance program, too. This is your chance to catch many classic operas, including "La Dame aux Camelias" and "La Traviata."