Life
Expats thankful for Busan's COVID-19 approach Ⅱ
"Busan's strength is rapidly adapting to change."
John Mark B. Mathlac is a physiology student at Inje University's College of Medicine.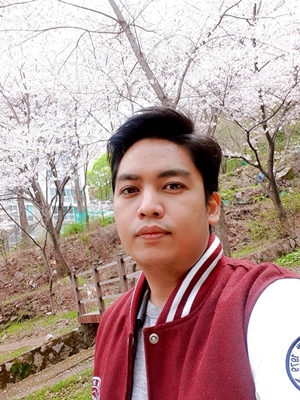 △ John Mark B. Mathlac.
COVID-19 caught everyone by surprise. The recent cherry blossom season was a stark reminder of how everyone's way of life had changed. Instead of hanging out among the blooms of spring, everyone had to stay indoors. The pressure to keep up social distancing and the feeling of possibly contracting the virus from anyone are circumstances that have affected our daily lives.
During the peak of the infection, many of my classmates followed the suggestions of their families to return to their home countries. Others, like me, stayed and trusted that the situation would be handled properly. At that time, centers usually bustling with people became eerily quiet. Whole areas had to be shut down and disinfected in places where confirmed patients had been. Many students also lost their part-time jobs. Our phones rang constantly with lists of new confirmed patients and their whereabouts. It was alarming, but at the same time, those efforts and announcements kept us informed, and they told us which places we should avoid for the time being.
The opening of schools was postponed, and festivals and events have been cancelled. Tourist attractions have closed indefinitely. Through social media and text messages, we receive regular instructions and updates reminding us to stay at home.
Thanks to massive testing, intensive patient care and wide-ranged incident tracking, the spread of the infection has been curbed. Busan's strengths are in innovation and rapidly adapting to change. New and innovative strategies had to be devised when there were no effective protocols established yet. The best ideas were taken into action and minute details were constantly being improved for better out-comes. Other countries have lauded the country's efforts.
It is comforting that our phones are no longer buzzing constantly, but experts say that a second outbreak could still be looming, so no one should get too complacent. I can't wait to finally be in Seomyeon again without wearing a mask! In the meantime, let's be more vigilant and overcome these trying times together!