Food
Busan's history and innovation represented in eomuk

▲ There's nothing better than a stick of eomuk and some steaming hot broth to warm your belly and soul in an unusually cold winter.

Ask any Busanite what the best food of the winter is, and they'll likely say eomuk, or fish cake that's served on skewers with piping hot and flavorful broth. With the long nights and short days of January and Februrary now upon us, find out where you can stay warm, full and satisfied with Busan's eomuk.
■ From Kamaboko to Eomuk
Eomuk has long been loved by Koreans. The dish traces its roots to kamaboko, first introduced to Korea by Japan in the 18th century. While similar, kamaboko was different to the eomuk we know today. Kamaboko is steamed white fish in flour, whereas eomuk is fried in oil. Nonetheless, the dish began to become commonly found on the peninsula in the early 20th century.
The earliest known kamaboko stores are from 1915, according to a monthly newsletter published by Busan's local government at the time. After the Korean War, fish cakes became a popular street food due to their low prices and high protein and would evolve to become the beloved dish it is today.
Not everyone knows it, but Busan eomuk is more expensive than its regional counterparts, and that's because there's something a bit more special about the Busan variant. In fact, the city's fish cakes are 70-percent fish fillet, which is a higher concentration of fish than other forms of eomuk. Undoubtedly, this is due to Busan's relationship with the sea, which it has long appreciated. As a result, many of Busan's eomuk stores have been around for decades and satisfy diners to this day.
▲ Eomuk comes in both traditional and innovative forms.(Source: Samjin Amook)
◎ Samjin Amook
Established in 1953, Busan's oldest fish cake establishment is Samjin Amook in Yeongdo. The company offers premium eomuk and other fish cake products that put a new and innovative spin on the traditional street food.
Have a taste of the conventional eomuk you know and love or try Samjin Amook's delicious fish cake croquette. No matter what you choose, it's impossible to go wrong. In 2013, the company modernized itself and re-opened. Now, its main branch presents such a clean interior that it is hard to imagine that it was once a factory. Samjin Amook is one of the greatest symbols of how Busan's past and its present can be seen in the same place.
○ How to get there: Nampo Station (metro line 1), exit 9. Take Yeongdo-gu bus 5 and get off at Bongnae Market stop. Go 70 meters into the first alley.
○ Website: samjinfood.com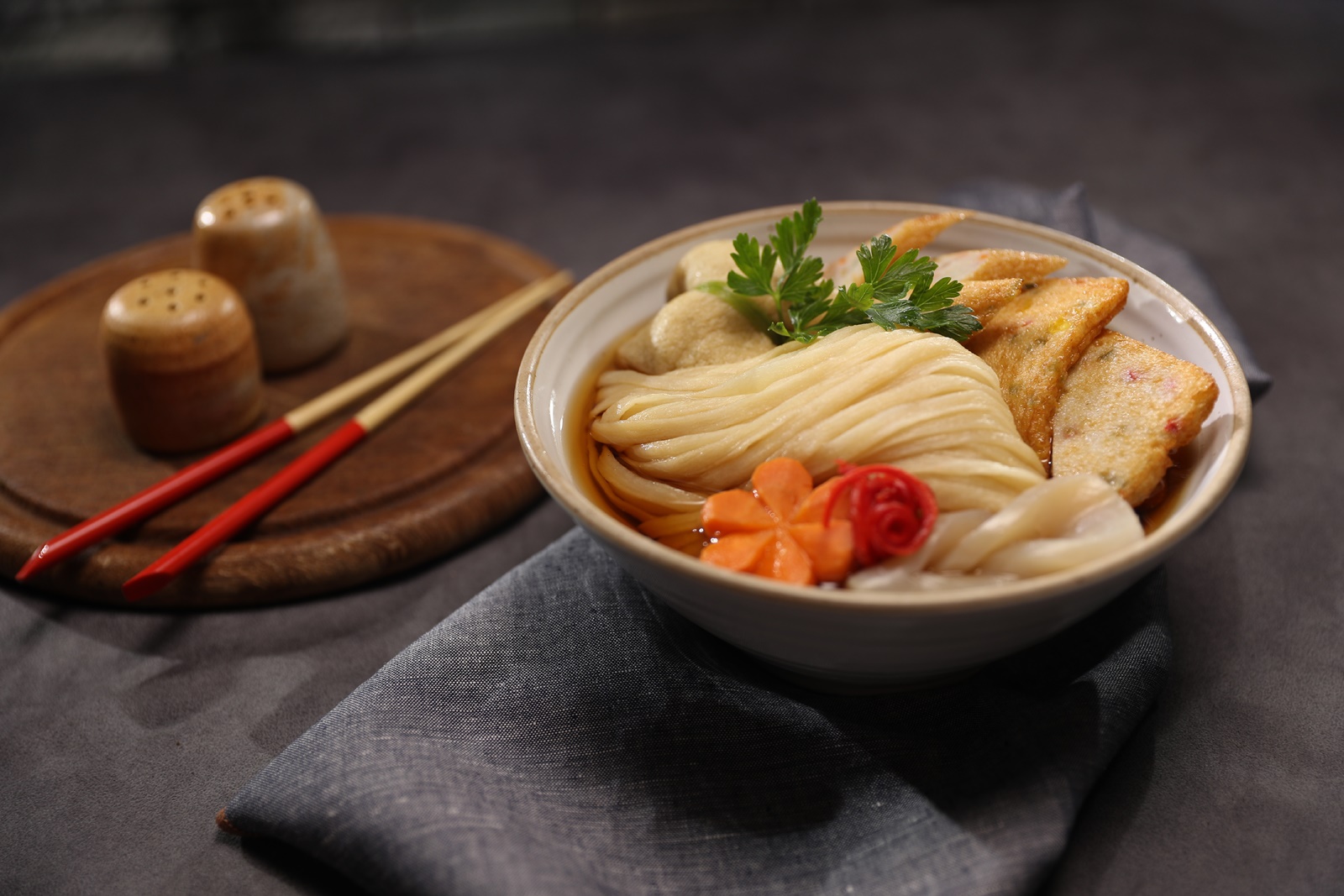 ▲ Enjoy eomuk in its purest form or shredded into delicious noodles. (Source: Kookje Daily News)
◎ Goraesa
Goraesa has been around since 1963 and also dabbles in the traditional and innovative. Here, you can marvel at the taste of noodles and sushi that incorporates eomuk into their flavors and combine it with black sesame, cheese, bacon and other amazing combinations. Goraesa is located in Bujeon Market, which is the city's largest, near Seomyeon, and it's worth a trip no matter how far away you live. Enjoy the meal and see the amazing sights of the historic Bujeon Market!
○ How to get there: Bujeon Station (metro line 1), exit 5 of the Underground Shopping Complex. Enter the first alley and walk about 80 meters.
○ Website: goraesa.com