Food
Christmas is the most bunderful time of the year

△ Whether sweet or savory, plain or with cream, bread in South Korea comes in all styles, shapes and sizes. (Source: Kwon Seonghoon)
Bread is delicious at any time of the year, but as the Christmas lights come on and the thermostat lowers, what can be better than a warm loaf of floury goodness?
Korea's bread culture
Bread is one of the country's most beloved snack. While not a staple part of a daily meal, Korean bread is often sweet and frequently innovative because of the Western and Eastern flavors it combines.
Whether as a tasty snack or a party food, bread is being consumed more and more each year. The Korea Agro-Fisheries and Food Trade Corporation reports that the Korea's bread market has been on the rise every year, from 383.7 billion won in 2014 to 455.6 billion won in 2018. By bread product, non-cake breads accounted for 33 percent of 2018's consumption, and cake stood at 20.3 percent.
Bbangdoli (빵돌이) and Bbangsuni (빵순이)
Bbangdoli and Bbangsuni are the forces behind the modern bread scene. Thanks to their support, it's easier than ever to see bakeries anywhere you go in South Korea. Busan's most prominent baking scene is Namcheon-dong (neighborhood), also known as Bbangcheon-dong, named after the word bbang (bread).
In this quaint part of town, which came to prominence in 2018, you have around 25 small and large bakeries to choose from. Bbangcheon-dong features bakeries both traditional and trendy, including OPS, Hongokdang, Swiss Bakery and the Pumpkin Store.
How to get there: Namcheon Station (metro line 2), exit 1 or 3. The neighborhood stretches four kilometers.
Bbangcheon-dong's best bakeries
What are some of the best bakeries to check out in Bbangcheon-dong? The good news is there are a lot of choices. The bad news is there are a lot of choices.
Sunssalbbang Sunssalnara (순쌀빵 순쌀나라)
Hours: 8 a.m. to midnight
Signatures: White rice bread and rice cake flavored with mugwort
Address: 122, Gwanganhaebyeon-ro, Su-yeong-gu
The Pumpkin Store (호박가게)
Hours: 10 a.m. to 5 p.m. Closed on Sundays
Signatures: Pumpkin injeolmi and sweet pumpkin cream cheese souffle
Address: 21, Gwangnam-ro 48beon-gil, Suyeong-gu
Hongokdang (홍옥당)
Hours: 10 a.m. to 9 p.m.
Signatures: Choices of bread made with red bean or a sweet, creamy paste
Address: 49, Namcheondong-ro 108beon-gil, Suyeong-gu
Swiss Bakery (스위스제과점)
Hours: 6:30 a.m. to midnight
Signatures: Mocha bread and cream baguettes
Address: 45, Gwangnam-ro, Suyeong-gu
Dally (달리 과자점)
Hours: Noon to 7 p.m. Tuesday to Saturday
Signatures: Dacquoise cakes
Address: 1F, 31, Gwangnam-ro, Suyeong-gu
OPS
Hours: 8 a.m. to 11 p.m.
Signatures: Cream puffs and apple pies
Address: 37, Hwangnyeong-daero 489beon-gil, Suyeong-gu
Kim Yeong Pyo Patisserie (김영표 과자점)
Hours: 9 a.m. to 11 p.m.
Signatures: Twisted bread sticks
Address: 95, Gwanganhaebyeon-ro, Suyeong-gu
Hongcaron (홍카롱)
Hours: 11 a.m. to 9 p.m. Tuesday to Saturday
Signatures: Character macarons
Address: 125, Gwanganhaebyeon-ro, Suyeong-gu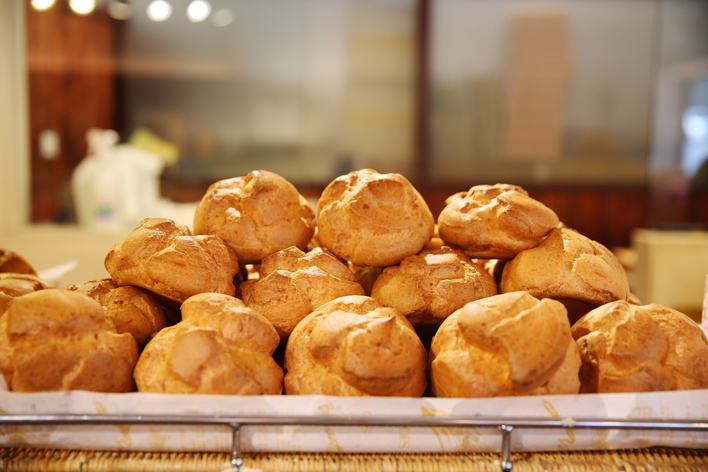 △ Visit Namcheon-dong for amazing pastries. (Source: Park Youngeun)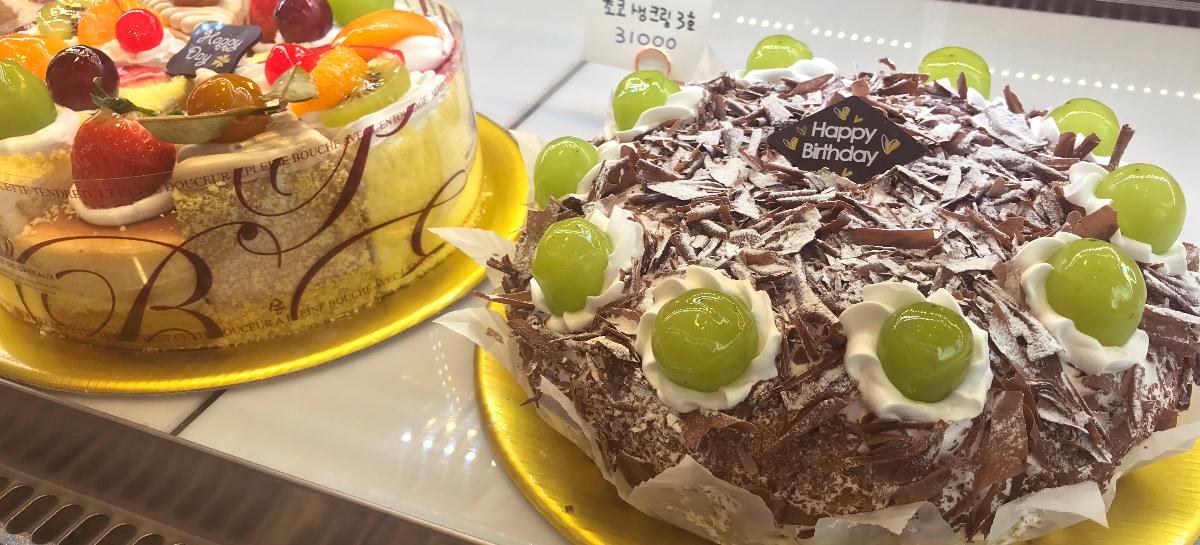 △ Cakes also play a role in Busan's bread scene. (Source: Visit Busan)