Enjoy Busan
City of stars
The 2022 Busan One Asia Festival (BOF), held in anticipation of the World Expo 2030 Busan, will be held from Oct. 27 to 30. Several areas, including Busan Asiad Main Stadium and Busan Citizens Park, will host various events and activities. This year is the seventh BOF, Asia's largest Korean wave festival. It is composed of the K-pop Concert, the Park Concert, BOF Land, the B-ART and the Made in Busan programs.

Each year the Busan One Asia Festival fills with K-pop artists and Korean wave fans from around the world.

The K-pop Concert is a paid performance scheduled for 7 p.m. on Oct. 30 at the Busan Asiad Main Stadium. Since artists like BTS have participated in the concert, it is well-known and often considered the festival's highlight. So far, the lineup includes K-pop groups such as Brave Girls, who have gained popularity again after 10 years, "Fearless" rookie group LE SSERAFIM and AB6IX, who took over the Japanese music charts with their song "Golden Child," are booked to perform. Additional artists such as KAI of EXO, (G) I-DLE, WEi and LIGHTSUM have also been added. The lineup is subject to change but is slated to be finalized early this month.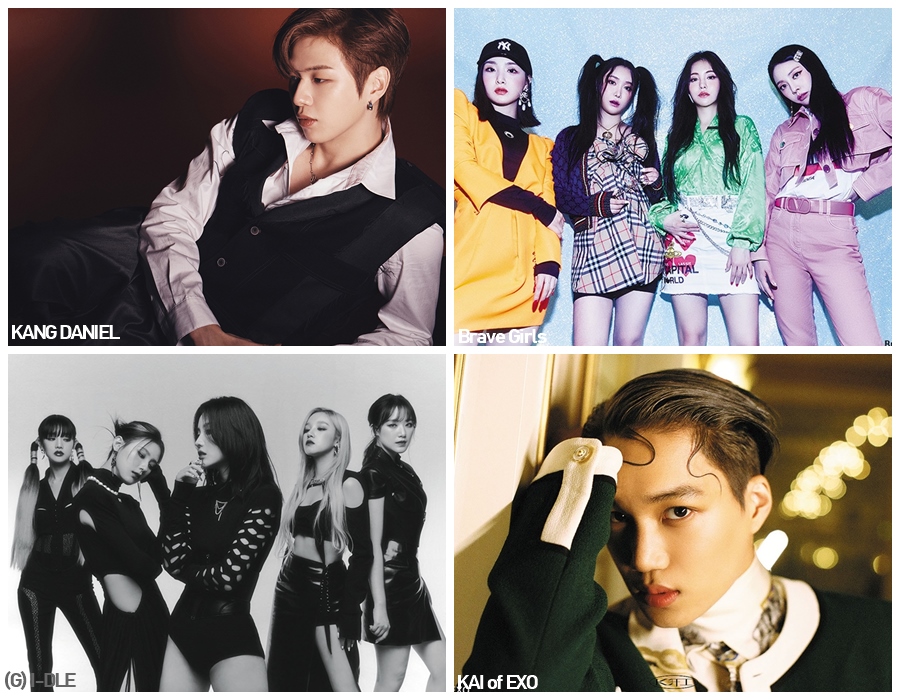 On Oct.29 at 7:30 p.m. BOF will host a free family-friendly concert at Busan Citizens Park. This year's Park Concert lineup features skilled soloists Joosiq, BE'O, X4 member Wonstien, duo artists GyeongseoYeji (Gyeongseo, Yeji) and MeloMance (Kim Min-seok, Jeong Dong-hwan) and ensemble group CLASS:y. Performers and locations are subject to change due to weather or availability.
BOF Land runs for the entirety of the festival at Busan Citizens Park. It offers K-culture experience programs, exhibitions and interactive activities in various fields, including music, art and fashion. One such area, the K-beauty pavilion, will provide guests with some free makeup, hair and nail services.
The B-ART program showcases art projects completed through collaboration between the BOF and artists. It is known for giving visitors a look into Korean artistry. Made in Busan introduces guests to the cultural content of the nation's second-largest city. Music, dance and cultural shows are featured as an integral part of this program. Additional exhibition and experience programs will run for the entirety of the festival from 11 a.m. to 9 p.m.
Concerts will be streamed online via broadcast networks. For further information on the schedule and where to watch or purchase tickets, visit BOF's website (www.bof.or.kr), Facebook (@BusanOneAsiaFestival) or Instagram (@bof.kr).