Daily Busan
Im Si-wan selected as 2024 World Table Tennis Championships ambassador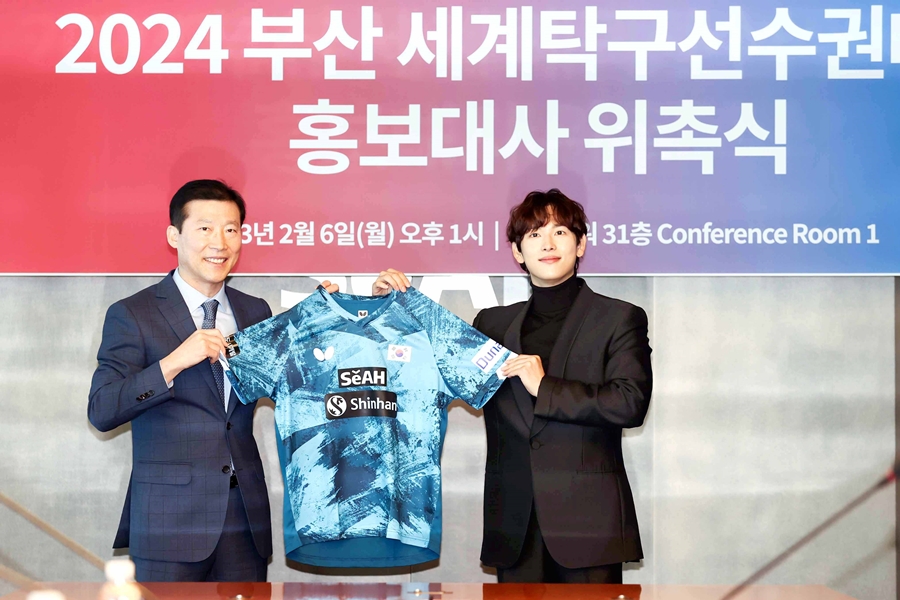 Busan Metropolitan City appointed actor Im Si-wan was appointed as a PR ambassador for the 2024 World Team Table Tennis Championships?at the Mecenatpolis office tower in Seoul Feb. 6.
As a former member of a K-pop group, Im became a breakout star for his role in tvN's drama "Misaeng: Incomplete Life (2014)" and gained attention for his portrayal of a terrorist in the blockbuster "Emergency Declaration (2022)." He spent much of his youth in Busan, having won several awards, including the Best Supporting Actor award at the 2022 Buil Film Awards. Im Si-wan's fandom stretches across Asia and is expected to help improve the image of table tennis in Busan and promote the event internationally.
During the ambassador commissioning ceremony, Im reminisced on joining the table tennis club despite his lack of skill in the sport. He also relayed his plan to ensure increasing interest in the championships and ensure the event is a success. A city official stated that next year's championships would mark the centenary year that table tennis was introduced to Korea and it is significant that one of the event's ambassadors is a Busan-born actor.
Approximately 2,000 players and officials from 40 countries worldwide will be participating in the championship at BEXCO from Feb. 16 to 25, 2024 The World Table Tennis Championships is the most prestigious international competition for table tennis, with The 16 highest-ranking teams at the championships will qualify for the Paris 2023 Olympics in the summer.