Daily Busan
Priceless pictures at opulent observatory
Jangnim-port, a promising panoramic place with something for everyone, is home to the next observatory on our list Bunezia Sunset Observatory.

△Leave your passport at home and travel up the canal or down the streets of a once small port town, now a charming neighborhood reminiscent of Italy.
"Bunezia," the Venezia of Busan
The Jangnim-port area, affectionately nicknamed "Bunezia," is considered the Venezia, Italy of Busan. The ships and architecture resemble the fishing village on the island of Murano in Venice. The rainbow-colored buildings, the coziness of the port and the cute art sculptures harmonize to create a picturesque atmosphere. It's no wonder why people travel here for their pic of the day.
Since the Bunezia Sunset Observatory is situated near the Nakdong River in Jangnim port, visitors can simultaneously enjoy the vibrant port scenery and the multifaceted horizon. On the first floor, snack on some locally-caught seafood. For relaxation, refreshments and a wide-angled view, head up to the second-floor cafe.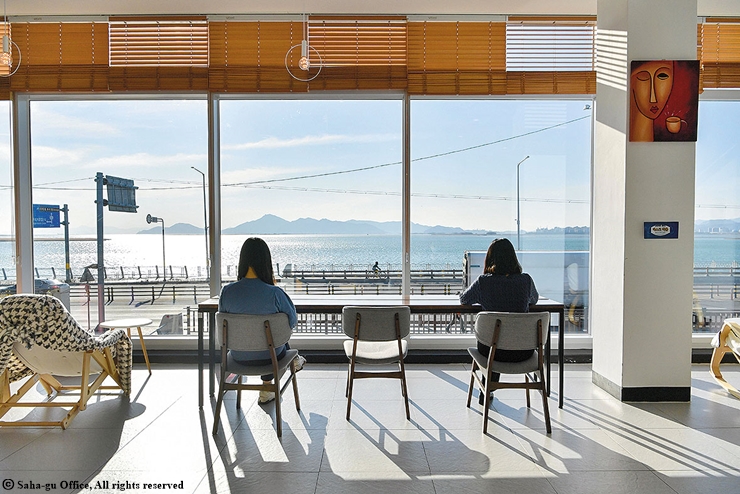 △Comfortably scan the area from the second floor cafe.
Far from downtown, the observation platform and surrounding untapped tourist locale may feel exclusive. However, certain high-traffic attractions like the food street, playgrounds, and culture village tell different stories. At times the area, full of diverse options for buying, eating, playing and making various handmade foods and goods, is bustling beyond compare. Especially during the official operating hours of 10 a.m. to 6 p.m. Most stores are closed on Mondays and national holidays.
How to get there Sinpyeong Station (metro line 1), exit 4. Take bus 2 and get off at "Jangnim Port's gate" bus stop. Then walk for about 10 minutes toward Jangnim Eco Park.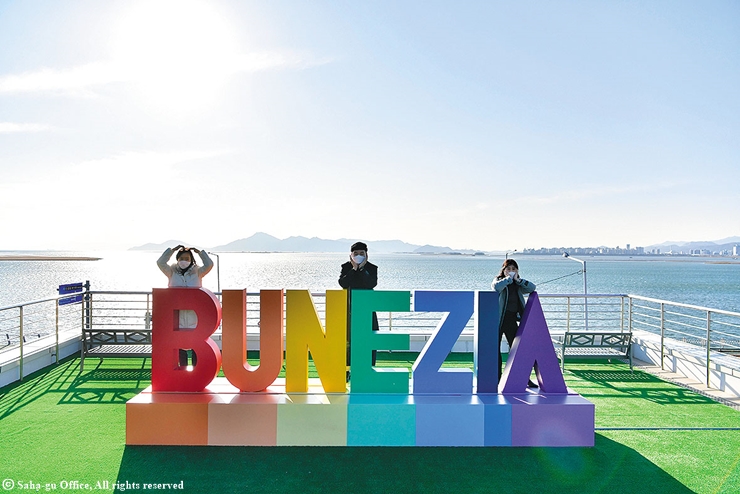 △Get a scenic snapshot atop the Sunset Observatory.
Tips & tricks for a "pic of the day"
★The best time is "golden hour," right after sunrise or just before sunset when the sky fills with gradients of color.
★Looking for a unique perspective? Head upstairs to get remarkable aerial drone shots.
★Sit along the canal's calm waters or pose in front of the brightly pigmented doors, creating a shot that'll look as though you've stepped out of Korea and into Italy.
★To create an extra special picture, snap a selfie in front of each door and collage them together.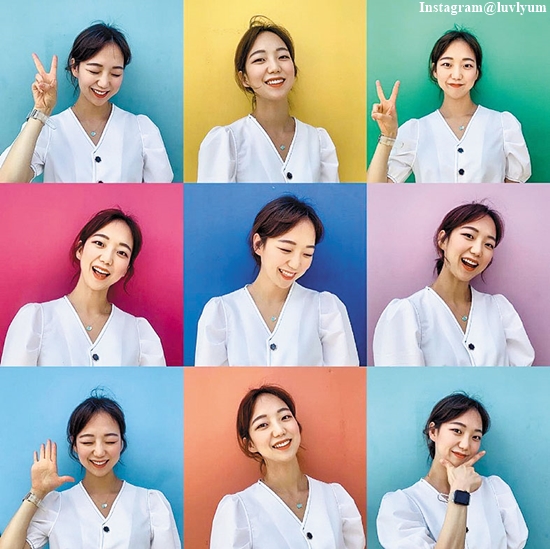 △A collage of selfies, against each of the nine doors.
Nearby places to visit
★Riverside Environmental Park
On the north side, lies the park complete with Haesong trail and sports facilities.
★Sunset Road
Opposite the park, a 3.5-kilometer-long riverside course awaits, featuring a scenic view of the river and sea. The aptly named walkway "Sunset Museum," boasts sculptures from 37 local artists. Each piece is based on estuary attributes such as the assorted birds and crashing waves.