News
Haeundae now nation's conference leader
Haeundae-gu (district) is expected to become the national leader in the country's conference tourism sector MICE, which stands for Meetings, Incentives, Conferences and Ex-hibitions. Through MICE, the city provides tourism services to participants involved in international conferences and events.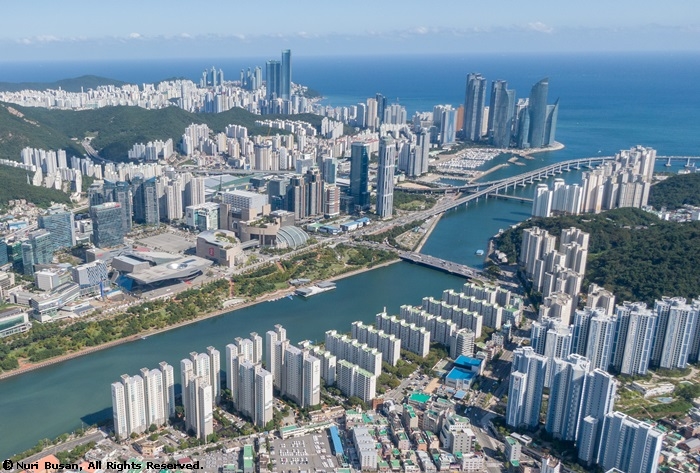 △ BEXCO in Centum City will serve as the center of MICE.
In late March, the government decided to select the areas around Haeundae Beach and BEXCO as an international conference complex. The Ministry of Culture, Sports and Tourism reviewed cities that have international convention centers and decided on Haeundae-gu after the district was well-received for the 2005 APEC Summit, the 2012 Lions Clubs International Convention and the 2019 ROK-ASEAN Commemorative Sum-mit. As a result, Haeundae-gu will become a 2.39-million-square-meter conference complex and will benefit from the increased tourism it will see from convention participants.
Busan is investing 400 million won of state funds annually into MICE over the next four years. The city will cater to MICE tourists through the operation of shuttle buses and expansion of tourist information systems. According to one Busan city official, "We will consult with the Busan Tourism Organization, BEXCO, local industries, and academia to turn Haeundae into Korea's representative international conference complex, so that the international conference, tourism, shopping, culture and marine leisure industries in the area will be as synergistic as possible."
Haeundae-gu is already a popular area for those mixing business and pleasure, a concept being pushed in a portmanteau as "bleasure."