News
City Hall takes further steps against COVID-19
Novel coronavirus cases continue to spread throughout the country and city. As a result, City Hall extended its current phase of social distancing, which began on Aug. 17, to Sept. 27. In order to prevent another wave of COVID-19 during Chuseok (Korean Thanksgiving Day), the city has established preventive measures to discourage travel between regions and to keep those staying in Busan safe.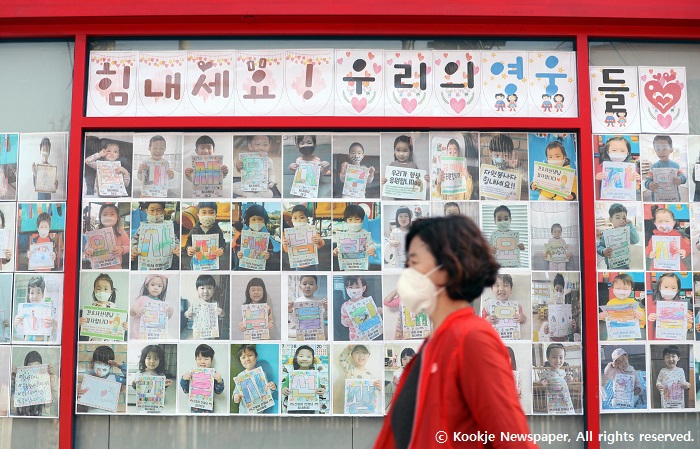 △ City Hall is increasing its regulations on the public wearing masks.
Preventive Measures
City Hall has established a 24-hour emergency response system for medical institutions and screening clinics to diagnose suspected cases. Traditional markets, which are frequented by many to prepare food for the holiday, will be disinfected regularly during the holiday season.
Previously, tolls were made free of charge on Chuseok, but the tolls will carry on as usual this year. City Hall plans to collect the fees to support small businesses struggling from the virus. In addition, public traditional games, typically hosted by museums and civic parks, will be canceled, and all city culture and sports facilities will be closed. Furthermore, Busan will deploy prevention officials to 350 tourist attractions to guide visitors on proper health etiquette.
Fines for not wearing a mask
City Hall issued an administrative order on Aug. 22 requiring the wearing of masks. Beginning on Oct. 13, a fine of up to 100,000 won will be imposed on those who do not wear masks in the city, whether they are residents or tourists. According to the administrative order, masks should be worn in public, except during food and drink intake. The city is also preparing regulations that target those who wear their masks under their nose or around their chin.
The administrative order stretches beyond Busan. For example, city residents who travel to and around Gyeonggi-do (province) without a mask may face a fine of up to three million won. Refusal to wear a mask may result in arrest.
Since May 26, it has been mandatory to wear masks on public transportation. So far, the National Police Agency has arrested 10 people for refusal to comply with this new law. As it is now, drivers of buses and taxis may refuse anyone who is not wearing a mask.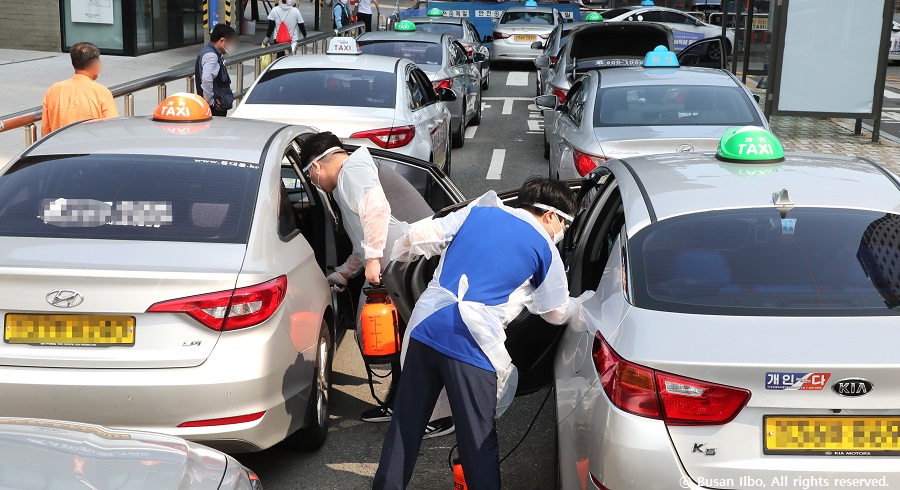 △ City Hall is currently operating taxi quarantine stations at Busan Station and Gimhae International Airport.
Taxi quarantine stations
City Hall is currently operating taxi quarantine stations at Busan Station and Gimhae International Airport until November. The project is expected to prevent infections in the city and to mitigate the increase in unemployment caused by the crisis.
The stations operate from 9 a.m. to 6 p.m. on weekdays. Quarantine officials are charged with ventilating taxis, disinfecting the door handles and seats and making sure that all taxi passengers are wearing their masks.
City Hall is also focusing on restoring the local economy, which has been struggling this year under the weight of the pandemic. As a result, the city will continue to strengthen its prevention strategy. In case the novel coronavirus worsens in the future, the local government will consider expansions to the taxi quarantine stations.